StudentsReview OFFICIAL Rankings
New Years Day, 2005
* Top 50 Factors that Matter to Students *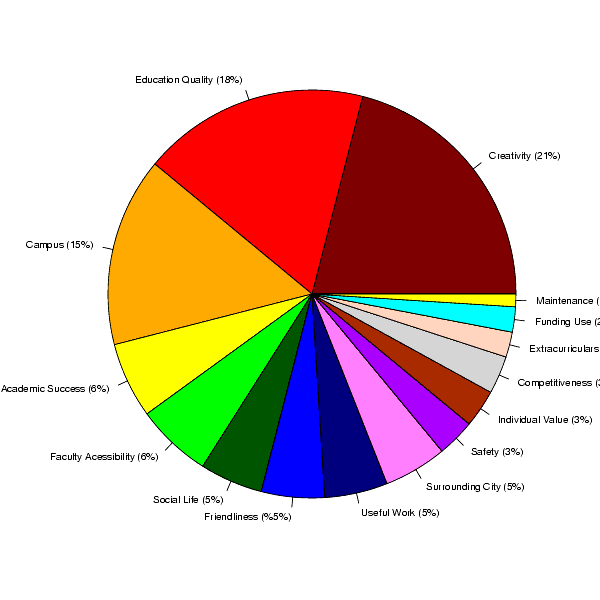 We surveyed fellow prospective students to find out what they were looking for the most! Rather than generating 'random' rankings, this list reflects those factors prospective students thought were important.

To the right, there is a graph you can click on to see in pictorial format the factors contributing to the rankings.

We'd like to thank all of the students who have taken the time to provide their opinions
Discuss these Rankings!