Campus News:
Campus News:
"

Great business school

Feb 18 2013

Accounting

Great business school. I am graduating and can do pretty much anything I want. I already have 4 offers on the table, and could interview for more if I want, but I think I'm going to take one of my current offers. I'm just amazed at how easy it was to get recruited.

3rd Year Male -- Class 2014

Education Quality: A+, Innovation: A-
Dec 19 2012
Other
"

Online program is poor at best. Choose another option please.
Male -- Class 2000
Preparedness: - Reputation: -
"

I am currently in my first "block" of

Apr 16 2013

Education

I am currently in my first "block" of the Elementary Ed program on the West Campus. It is absolute CRAP! The internship placements are crap- they don't listen to your needs and won't take responsibility for giving you a placement 30 miles away while someone else in your class gets a placement that is 5 minutes away. The classes are useless. They are not teaching us how to teach. The professors have their own agendas and just like to hear themselves talk. The syllabuses are silly and ridiculously overworded. Like I sais USELESS. All we do is discuss our opinions on crap. No real assignments. No real tests. Not learning how to be an effective teacher. A WASTE OF TIME

3rd Year Female -- Class 2014

Campus Aesthetics: A, Education Quality: F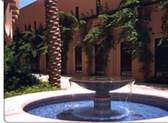 Similar Colleges by Safety