The University of Colorado - Boulder
"Great place to go
Quite Bright
Electrical Engineering
Great place to go to school. College is about more than just the education. It is a time to grow as a person. In my 3 years at CU so far I have grown so much as a person. My professors are great, and there is no where in the world I would rather go to school.
3rd Year Male -- Class 2015
Useful Schoolwork: A+, Perceived Campus Safety: C+
Rate this comment:
Useless (1) (2) (3) (4) (5) Helpful
"University of Colorado physics program is at the
Quite Bright
Physics
University of Colorado physics program is at the upper echelon of rigor. It was not until the end of junior year that our friends and I were convinced we would survive the program. Just about every professor is helpful, pedagogically capable, meaningful, and well regarded in their respective research. I also appreciated the intellectual atmosphere, research opportunities, and camaraderie developed in the program. When I studied there *three* physics Nobel prizes were won (Eric Cornell, Carl Weiman, John Hall). About two-fifths of the students in my cohort went on to well-regarded PhD program, West Coast and East Coast. And well-known foundation fellowships. I conducted undergraduate research. Campus is beautiful, weather is idyllic. I supppose the negative comments come from students in other departments, and perhaps by students who "bloomed early" in high school and never developed an intellectual passion. I am now in graduate school and my experience at Colorado has provided me the wattage to survive. I am overseas, and foreign professors know about the university and the physics department. Best wishes studying here.
Alumnus Male -- Class 2000
Preparedness: B Reputation: B+
Rate this comment:
Useless (1) (2) (3) (4) (5) Helpful
"I'm a freshman here at CU, and I
Quite Bright
Sociology
I'm a freshman here at CU, and I absolutely love it. The people here are friendly, and it's easy to make a lot of friends. Because it is so easy to meet people, it can be a little hard to find someone who you consider a "best friend" right away, but it comes when you get to know people better! My classes are challenging and interesting. If you take the time and effort to introduce yourself to your professor in big lectures, go to class, and do the homework you will thrive here. Coming to CU was the best decision I ever made!
1st Year Female -- Class 2016
Campus Aesthetics: A+, Collaboration/Competitive: B
Rate this comment:
Useless (1) (2) (3) (4) (5) Helpful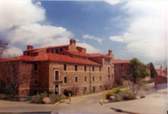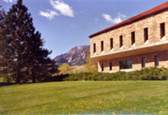 Similar Colleges by Safety