The University of Northern Colorado
"I was enrolled at UNC for one academic
Quite Bright
Education
I was enrolled at UNC for one academic year where I was miserable. I transferred out and will be attending a new school (CU Boulder) in the fall. Although the people at UNC are friendly and inclusive, the academics is terribly lacking. This school cut, and is in the process of cutting, many foreign language programs such as Russian, German, and French during my one year there. They also cut the History Emphasis for elementary education. The University also offers no religious study courses.I would like to say that I would recommend UNC, because it was a very nice environment and I made life long friends there. Unfortunately, they seem to be more focused on keeping their tuition prices down than the quality of the education they offer.
1st Year Female -- Class 2019
Faculty Accessibility: A+, Social Life: D
Rate this comment:
Useless (1) (2) (3) (4) (5) Helpful
"Greeley is an acquired taste.
Quite Bright
Business - Management and Administration
Greeley is an acquired taste. A humble town, but full of great things to find. The campus is standard. The education is legit. The cost is effective. The "experience" here is about friends, activities, and studies. Freshman year will be vastly different than years 2, 3, & 4. Don't expect a parade of excitement, just be open minded. It's college.
1st Year Male -- Class 2018
University Resource Use: A+, Surrounding City: C-
Rate this comment:
Useless (1) (2) (3) (4) (5) Helpful
"The faculty where fine sometimes unclear, sometimes hard
Quite Bright
Perfomance Arts
The faculty where fine sometimes unclear, sometimes hard to find but on the whole fine. The students however are either cutthroat psychopaths, disingenuous jerks, or seem to have an understanding of social norms that were derived from hours of watching anime. Students will report others in false charges in order to busy up their days so they can out perform eachother. They look at others as threats and only will be social as a reconnisance measure to eventually cut down their peers. Never before have I understood pure and unadulterated hatred for another person until now.
2nd Year Male -- Class 2019
Extracurricular Activities: A+, Education Quality: F
Rate this comment:
Useless (1) (2) (3) (4) (5) Helpful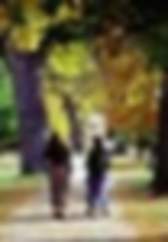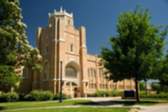 Similar Colleges by Safety