The University of Bridgeport
Average
History/Histories (art history/etc.)
"Sadly as a transfer Junior I am unable to transfer the credits I earned here elsewhere so I am stuck. UB means well but fails.
2nd Year Male -- Class 2016
Individual Value: B-, Innovation: F
Rate this comment:
Useless (1) (2) (3) (4) (5) Helpful
"This school is an absolute joke.
Bright
Computer Engineering
This school is an absolute joke. Do not attend here if you are concerned for your safety, your education, or your access to common amenities. I went to UB simply because of the cost. As an out of state student the cost of going to UB was the same as if I were attending a state school. And that is how they get you. I'm a relatively average student. Mostly B's and some A's. They practically just rolled out the scholarships. If you play a sport you basically get a free ride. This is all smoke and mirrors. Look at the schools acceptance rate and you'll know why. Over 80% of people get accepted because otherwise the school would go bankrupt. Now on to dorm life. Pretty easy. If you live in Chaffee or Cooper Hall, good for you. You will have air conditioning and WiFi all throughout the building. Mostly clean bathrooms, and a quiet environment. If you live in Bodine, you're screwed. No A/C, Internet sucks, dorms as small as a closet and shared between 2 even up to 4 roommates. Seeley and Barnum hall aren't much better. I lived in Barnum and it is terrible. There is no WiFi anywhere in Barnum except in the lounge on each floor and maybe if you're lucky and live close enough to the lounge you can pick up the signal. I got in trouble because I had a router in my room because my computer didn't have an ethernet port and I needed access online to do homework. IT dept. and Res life shut that down after me explaining the situation and made me pay $50, confiscated my router, made me serve 5 hours of community service, and TOOK AWAY ALL INTERNET ACCESS FOR ME FOR 3 MONTHS!!! Absolutely ridiculous and completely unwarranted. Many other people got busted for routers as well. That's another way the school makes its cash to stay open. Aside from the internet you'll be happy to know that every floor in Barnum, Seeley, and Bodine all reek of marijuana almost 24/7. R/A's don't do anything about yet they claim they will. Bathrooms are an absolute mess. They stink to high heaven and the showers and toilets are disgusting. Bodily fluids have been found on toilet seats as well as in the showers. (And I'm not talking about going #1 and #2)...On to food around campus. In the dining hall food is either hit or miss. Some days its good, other days its dog food. Lots of choices for different cultures but easily recognizable as service truck food that's been defrosted and put on buffet. On to faculty. I'm a computer engineering major but I've only taken one course regarding my major so far. All other courses were core classes I had to get out of the way. I also only completed 1 year at UB before transferring the hell out of the ghetto melting pot they call a "University". I can only really review the professors I had and I can say that 90% of them were terrible. My Java programming class was taught by some Goldman and Sax programmer who probably made more in a moth than I will in a year. She didn't care about teaching the students Java. Class was also held late at night because those were her only available hours. English dept. was alright in my book, good professor. Math dept is also pretty good. If you take Intermediate algebra, get Prof. Dimeno/Gallagher. She is the nicest and kindest woman who will go far out of her way to help you with anything. In the business dept. Accounting 101 professor Eisenberg is the worst. Good luck learning anything but the absolute basics of accounting and passing the class. Hardly anything on the exams came from his lectures. Statistics 101 with Todd was good. Learned a lot from him. Now on to the surrounding area around campus. Let's face it, it's Bridgeport one of the most dangerous cities in CT and the East Coast. There's no way to sugar coat that and I'm not going to. If security on campus has to issue Personal.Alarm.Locators, which is a button to push so security can find you in case of an emergency, then there's a problem. Bridgeport is not safe and I wouldn't recommend leaving campus alone especially at night. Even if you have a car, it's still dangerous. At night downtown gets hectic with all kinds of people you don't want to cross paths with. In closing I'd like to urge anyone ever considering this school to not waste their time and money like me and just go somewhere else. You'll thank me later. The school's campus and welcoming vibe during orientation encompassed with the scholarships is all smoke and mirrors for the hell you'll endure while at UB. They lure you in with a great scholarship or two and then you're stuck and less you're lucky enough like me to transfer
1st Year Male -- Class 2018
Campus Aesthetics: B-, Useful Schoolwork: F
Rate this comment:
Useless (1) (2) (3) (4) (5) Helpful
"This school is an absolute JOKE.
Quite Bright
Other
This school is an absolute JOKE. DO NOT ATTEND THIS SCHOOL IF YOU ARE LOOKING FOR AN ENJOYABLE SCHOOL EXPERIENCE! PLEASE TAKE MY WORD FOR IT THAT THIS SCHOOL ONLY CARES ABOUT MAKING ITS MONEY.
I am from Rhode Island, and this school has done nothing but stress me out and find ways to screw me out of money. Most recently, I had to pay $50, do 5 hours of community service and lost internet access for a month because I had a router in my room WHEN THE ROUTER OUTSIDE MY DOOR NEVER EVEN WORKED!!! This was a first offense, total joke. Makes a lot of sense that for trying to get my school work done, I have no internet to do homework for a month...All they care about is screwing you out of money. There is NOTHING fun to do on campus, all the residence hall advisors do nothing, the food sucks. The area outside the campus is absolutely horrible, you shouldn't need to carry around a button that alerts campus security if something happens to you. (they really give you these at the beginning of the school year) If you're thinking about attending this school, don't. Or commute, because the only half way decent thing about the school is the education. However, if you're going to pay 35,000 dollars a year or more for a school, you can find many other schools that are less concerned with screwing you out of money and time. I'm leaving after this semester, I'm completely done with this ridiculous school.
1st Year Female -- Class 2016
Education Quality: B, Individual Value: F
Rate this comment:
Useless (1) (2) (3) (4) (5) Helpful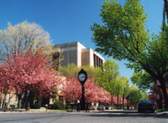 Similar Colleges by Safety