Bethany Bible College (Canada)
3 Comments
about BBC's undergraduate degree
negative
,
2 positive
.
"I recently finished bible college – IT WAS AWESOME! (went to hillsong in Sydney) i also came across these Christian websites – they r..."
Read Reviews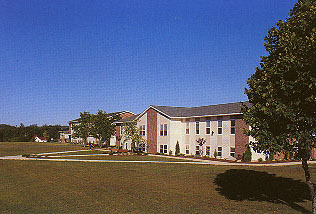 AS
you come to know Bethany Bible College, you may discover that this life-changing Christian college in New Brunswick, Canada, is the right place for you. God may begin to pull at your heart with a sense that Bethany is where you should go for your ministry preparation. Many students have shared how God gently began to say to them, You should go to Bethany.

Bethany is an extraordinary place. It is extraordinary because of the passion of the people who come here to teach and study. It may surprise you that a small, dynamic Bible college is graduating men and women with hearts aflame whom God is using all over the world to change lives and share the Gospel. Students, faculty, and staff come to Bethany from all across Canada, the United States and around the world, answering God's call.

Bethany is different from a Christian liberal arts college because it is a college with a single purpose and passion – to prepare spiritual leaders academically, professionally and spiritually to serve His church. This is the mission every person at Bethany lives.

If you sense God may be calling you into some aspect of ministry, we welcome your interest as well as any questions you may have. Our goal is to help people like yourself discover God's will for their lives and to obey His voice. We invite you to take the next step in this pilgrimage and apply for admission.

We look forward to hearing from you as God speaks,

Dr. David S. Medders
President

Recently Reviewed Colleges!