The Florida Institute of Technology
Instate Tuition (2013-2014)
$36,020
Out-of-state Tuition (2013-2014)
$36,020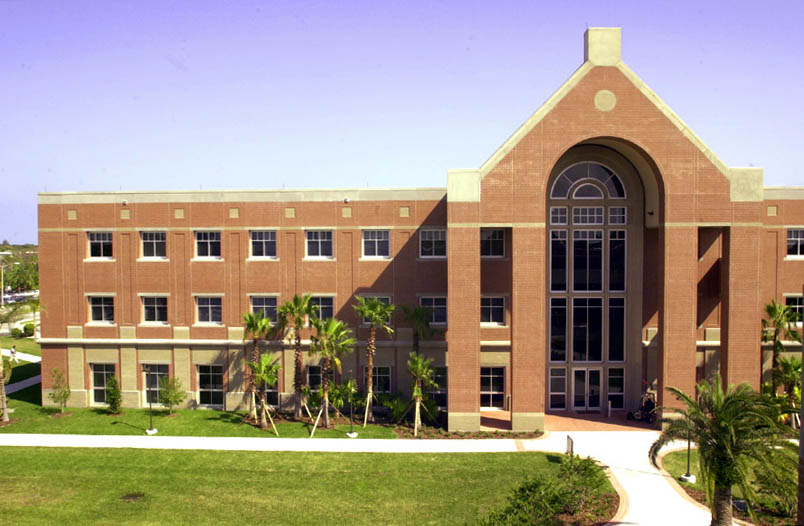 FIT Address
FLORIDA INSTITUTE OF TECHNOLOGY-MELBOURNE
150 W UNIVERSITY BLVD
MELBOURNE FL 32901-6975
General information:
(321) 674-8000
Financial aid office:
(321) 674-8070
Admissions office:
(321) 674-8030
University Homepage
Tuition + FIT Housing (2013-2014)
Undergrad Application Fee:
$50
Grad Application Fee:
$50
Campus Housing Capacity:
1,900
Freshman Must Live on Campus: No
University Makeup (2013-2014)
# of Undergrads:
3,122
# of Grad students:
3,065
# of Part time:
2
Total Students:
6,187
Financial Aid
87% First time, full time students receive federal aid and the average amount is $384
34% of students receive State/Local grants and the average amount is $4,006
95% receive instiutional grants and the average institutional award is $17,433
57% receive student loans and the average amount is $7,384Academic and athletic awards are given each year. Academic scholarships include NCSSSMST Scholarship, Microsoft & Computer Science Scholars Competition, Intel Science and Engineering Fair Awards, FIRST Robatics Competition Scholarship, JASON Foundation Scholarship, Transfer Student Scholarships, ROTC Scholarships. Athletic Scholarships, which can be combined with academic awards, are available in most of the athletic areas.
Need-based and non need-based financial aid is offered to undergraduate students. Florida Tech is need-blind in the application process.
Private not-for-profit 4 year or above Institution
Doctoral/Research Universities
Doctoral/Research Universities--Intensive
Average ACT: 25.0

Special Programs
Teacher Certifications


Admissions Requirements
Secondary School Record Required
Secondary School GPA Required
Secondary School Rank N/A
Test Scores Required
Competencies N/A
Special Credits
HS College Credit: Yes
AP Credit: Yes
Life Experience Credit: No
Special Credits(other): No
Applicants Admitted
61% men vs 60% women admitted
Applicants vs Admissions (2013-2014)
Men Applicants:
5,570
Women Applicants:
2,250
Men Admitted:
3,387
Women Admitted:
1,340
Student Services
Library On Campus
Remedial Services
Counseling Services
Employment Services
Placement Services

Majors
• Accounting
• Aeronautical and Astronautical/Space Engineering
• Aeronautics/Aviation/Aerospace Science and Technology
• Aerospace
• Air Transportation
• Applied Behavior Analysis
• Applied Mathematics
• Aquatic Biology/Limnology
• Astronomy and Astrophysics
• Aviation/Airway Management and Operations
• Biochemistry
• Bioinformatics
• Biology Teacher Education
• Biology/Biological Sciences
• Biomathematics
• Biomedical Sciences
• Biotechnology
• Business Administration
• Business Administration and Management
• Cell/Cellular and Molecular Biology
• Chemical Engineering
• Chemical and Physical
• Chemistry
• Civil Engineering
• Clinical Psychology
• Communication
• Computer Engineering
• Computer Science
• Computer Software Engineering
• Computer Teacher Education
• Conservation Biology
• Construction Engineering Technology/Technician
• E-Commerce/Electronic Commerce
• Ecology
• Electrical and Electronics Engineering
• Engineering/Industrial Management
• Environmental Education
• Environmental Science
• Forensic Psychology
• General
• Geological and Earth Sciences/Geosciences
• Health/Health Care Administration/Management
• Human Resources Management/Personnel Administration
• Humanities/Humanistic Studies
• Industrial and Organizational Psychology
• Information Resources Management
• Information Science/Studies
• International Business/Trade/Commerce
• International and Intercultural Communication
• Junior High/Intermediate/Middle School Education and Teaching
• Logistics
• Management Information Systems
• Management Information Systems and Services
• Management Science
• Management and Operations
• Marine Biology and Biological Oceanography
• Marketing/Marketing Management
• Materials
• Mathematics
• Mechanical Engineering
• Meteorology
• Molecular Biology
• Multi-/Interdisciplinary Studies
• Natural Resources Management and Policy
• Non-Profit/Public/Organizational Management
• Ocean Engineering
• Oceanography
• Operations Research
• Other
• Physics
• Planetary Astronomy and Science
• Procurement/Acquisitions and Contracts Management
• Psychology
• Purchasing
• Science Teacher Education/General Science Teacher Education
• Secondary Education and Teaching
• Sport and Fitness Administration/Management
• Systems Engineering
• Technical and Scientific Communication
• Transportation/Mobility Management
• Computational Biology
• Supply Chain Management