The University of South Florida
Average
Chemical Engineering
"I love USF! Always have, and always will. There's no other school for me.
3rd Year Female -- Class 2017
University Resource Use: A+, Useful Schoolwork: C
Rate this comment:
Useless (1) (2) (3) (4) (5) Helpful
"I have attended USF for two years now
Quite Bright
Business - Management and Administration
I have attended USF for two years now and one thing I noticed is that all most all the students here are only here because they were given scholarship money or they didn't get into their top choice. The general feel of the school is not very good because it seems like no one really wants to be there or cares about being there. I am sure some people might love this school I just feel like I personally would have liked a school with more community or spirit better, I have made some of my best friends I have ever had here but we all kinda agreed that we wish we went somewhere else. This isn't to discourage anyone for going here. Like I said you may really like it but this was my honest opinion. The teachers were great but the administrative staff was really really bad. I asked to receive a copy of my AA degree and they said they only give out Bachelors and there is no Masters or AA programs which you know, isn't accurate. The administrative staff has been really unhelpful and gives out false information a lot of the time so you have to be careful.
2nd Year Female -- Class 2017
Campus Maintenance: A-, University Resource Use: F
Rate this comment:
Useless (1) (2) (3) (4) (5) Helpful
Super Brilliant
Biology
"Processes are unorganized, staff is unhelpful including the Dean
1st Year Female -- Class 2018
Campus Aesthetics: A, Collaboration/Competitive: F
Rate this comment:
Useless (1) (2) (3) (4) (5) Helpful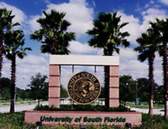 Similar Colleges by Safety