"I loved this school freshman year.
Quite Bright
Political Science
I loved this school freshman year. Its beautiful and in a great location. I ignored all negative comments. Now as a rising junior, I wish I could have done it over. Everyone transfers after their 1st or 2nd year. We have no football team. And believe me when I say, YOU ARE NOTHING BUT A NUMBER HERE. This administration could care less if you are living in a cardboard box or if their prices go up every month. All they want is money. This school used to be a small school Now, Vaughn has increased the incoming class by the THOUSANDS. There is no housing for anyone anymore unless you are a freshman, and the surrounding area is either incredibly EXPENSIVE, or extremley DANGEROUS neighborhoods. Avoid at all costs.
2nd Year Female -- Class 2018
Campus Aesthetics: A+, Individual Value: F
Rate this comment:
Useless (1) (2) (3) (4) (5) Helpful
"Great campus located in
Quite Bright
Criminal
Great campus located in downtown Tampa. The students are mostly from the north east. Class size is small and intimate which gives a great opportunity to form relationships with professors, and staff.
3rd Year Female -- Class 2017
Education Quality: A+, Collaboration/Competitive: B+
Rate this comment:
Useless (1) (2) (3) (4) (5) Helpful
"After my first semester at UT, the only
Quite Bright
Biology
After my first semester at UT, the only positive thing I can really say about the university is the quality of the professors. They are engaging and enthusiastic about what they teach, and are willing to help you if you truly want it. The rest is pretty much all negative.
The vast majority of students are from New Jersey and Long Island, and are very arrogant, unfriendly, and stuck up. Obviously not all students are like that, but there are few who are not. I also feel that the general population of students are just plain stupid, and don't really care for an education. Most party at least 2-3 times a week, and are only getting a degree to please daddy.
Tampa is a very dirty city, and if you walk a few blocks and venture downtown there are homeless people everywhere (who are ruthless about asking for money or food). I feel very unsafe living in my dorm, as we have already had 2 break ins during my first semester here.
During Club Rush there were virtually no actual clubs, just fraternities and sororities. There are few actual clubs and it is hard to find out information about the clubs that do exist.
A letdown for me was that I thought the beach was close, and I could take the bus for 10 mins and be at the beach. The closest beach, Clearwater, is a 45 min drive away so don't be fooled.I would not recommend this school to someone who is not a partier, and wants to focus on their education and actually have a good career. If you want to get a degree while partying 24/7, this is the place to be. But for me, I am definitely planning on transferring.
1st Year Male -- Class 2019
Campus Aesthetics: A, Individual Value: F
Rate this comment:
Useless (1) (2) (3) (4) (5) Helpful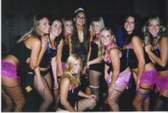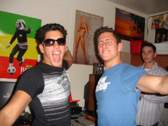 Similar Colleges by Safety