"I spent a lot of time researching and
Super Brilliant
PreMed and Medical
I spent a lot of time researching and visiting many colleges including several of the Ivies before selecting NU. There are tons of extracurricular activities and many friendly students here. You can always find someone who shares similar interests. Students are intelligent and motivated. We have a work hard, play hard mentality. Many of us are happier than our counterparts in some of the other competitive colleges. My professors are personable and my classes are interesting. The quarter system is great because it gives me a lot of flexibility to change my major and to double major in subjects I enjoy taking. The school is big enough and small enough to give me the best of both worlds.
1st Year Female -- Class 2019
Education Quality: A+, Collaboration/Competitive: A-
Rate this comment:
Useless (1) (2) (3) (4) (5) Helpful
"If nothing else the Freshman Studies that I
Bright
Business - Management and Administration
If nothing else the Freshman Studies that I undertook at Lawrence College, Appleton, Wisconsin, in 1947-1949, was most important. We were taught to think, to question, to analyze. Freshman Studies is an offshoot of the Great Books concept developed at the University of Chicago.If you were a serious student in high school then you are ready for the study of the Great Books program.
Alumnus Male -- Class 2000
Starting Job: Manufacturer's Representive; Preparedness: B+ Reputation: B+
Rate this comment:
Useless (1) (2) (3) (4) (5) Helpful
"It's been a struggle to enjoy my time
Not so bright
It's been a struggle to enjoy my time here as an undergrad and I know that a fair number of students that feel the way I do. The people here are amazing (intelligent, diverse, thoughtful) - but it's hard to have a good time when the everyday energy is tense and closed off. The culture here is clique-ish. People are more concerned with having the appearance of being part of a group than celebrating individuality.
The academics are great. Great professors that are willing to help, interesting classes. Also, people are impressed by Northwestern's name, which is a superficial thing but also pretty nice to have. If you're going to come here, be very, very proactive about finding a good social life/group right from the start of your freshman year. Otherwise those opportunities tend to close up. If you find the right ones, you'll probably have a good time.
3rd Year Male -- Class 2016
Faculty Accessibility: A+, Individual Value: C
Rate this comment:
Useless (1) (2) (3) (4) (5) Helpful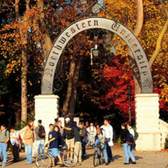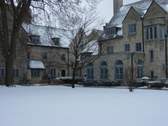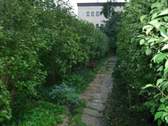 Rankings Northwestern appears in
Similar Colleges by Safety