Quite Bright
Psychology
"Terrible social life. If you don't live in a social dorm, there are 3.. then you're screwed.
1st Year Female -- Class 2015
Education Quality: A, Useful Schoolwork: F
Rate this comment:
Useless (1) (2) (3) (4) (5) Helpful
"While academic success is
Quite Bright
Psychology
While academic success is important, students here tend to care way too much and fail to see "the big picture" in life. Most students are upper-middle class, in a pre-professional track and while seemingly friendly on the outset, are actually pretty soulless and predictable.
4th Year Male -- Class 2010
Education Quality: A, Social Life: D
Rate this comment:
Useless (1) (2) (3) (4) (5) Helpful
"I was very optimistic about attending Northwestern.
Quite Bright
Undecided
I was very optimistic about attending Northwestern. I thought I would make a ton of new friends, have a good time, and be sufficiently challenged by the coursework. Now that I am about 2 quarters in to my first year, I can say that I have not made any friends and have not once had a good time on campus. Perhaps it was the dorm I decided to live in, but these people just don't know how to interact. They cannot comprehend simple things like saying "hi" back to you or acknowledging your presence. I often get frustrated with the fact that I have not made any friends here, but an upperclassman said it best to me when she said: "finding friends here is really about luck. If you haven't found a group by the first week of school, then you're out of luck." I didn't want to believe it, but now I see that it is %100 percent true. The general population of the school is rather snobby and elitist (considering how much this place costs, that doesn't surprise me)and you won't find the same warmth and diversity as you would in a state school like U of I. There's another thing, the price. Sweet lord... around 40K a year! Absolutely, unquestionably, positively NOT WORTH IT! Facilities are just okay and my dorm is dreadful! (broken AC units, 40-year-old furniture, and an awful smell throughout!). Yes, the professors and good and yes, you get to take a lot of classes because of the quarter system, which has a great deal of pros and cons. But it still isn't worth it. That brings me to the coursework...
If you're looking for a heavy and rigorous workload with hours and hours of studying every week, then NU may suit you. However, I was one of those kids that was looking to enjoy his time in college and all this work definitely tends to get in the way... I am very stressed out ALL the time. Even if this is what you want, it's not worth the price tag!!! I really could go on and on, but then this review could go on for forever. On a final note, music was a big part of my high school days. I wanted to keep on doing it in college even though I didn't want to major in music. Upon attending a meeting for the non-major orchestra, I was told that I couldn't use any of the lockers that the majors could, so I would have to keep my UPRIGHT BASS in my small, smelly dorm that I share with another person (the guy literally said: "hope your roommate doesn't mind"). And this place prides itself on its non music major opportunities. I say, it's absolute filth and they should be ashamed, because I no longer can play! If you are thinking about going here, please consider what you are getting yourself into. This university may suit you, but if you want to have a good time in college, CONSIDER YOUR OPTIONS!!!
1st Year Male -- Class 2014
Campus Aesthetics: A+, Education Quality: F
Rate this comment:
Useless (1) (2) (3) (4) (5) Helpful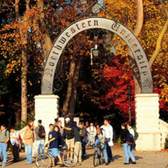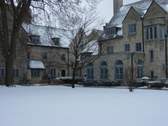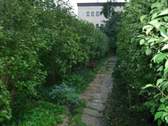 Similar Colleges by Safety