School of the Art Institute of Chicago
"A few weeks ago some us were smoking
Bright
Art & Design Department
A few weeks ago some us were smoking in front of one of the dorms and a woman stopped to hassle us about air pollution, then looked us up and down and muttered "You're a bunch of weirdos!" One the girl next to mes stepped up a few paces to the lady, squinted intently at her and replied defiantly: "Uh, *yeah*?"
3rd Year Male -- Class 2017
Education Quality: A+, Individual Value: F
Rate this comment:
Useless (1) (2) (3) (4) (5) Helpful
"This is not a school for people looking
Bright
Fine Arts - Painting/Sculpture/Photography/etc
This is not a school for people looking to refine their techniques and gaining mastery of a medium. If anything it is the opposite, where dabbling in everything and anything is encouraged. I don't come from an affluent background at all, quite the opposite, I come from an immigrant family and going to SAIC was a huge financial burden. I went to community college for two years then transferred in, with a help of merit scholarships and some grants. I still had to borrow a lot of money tho. I knew what I was getting into from the get go, and now I am paying for it.
A lot of skills I had to learn on my own, and you have to be willing to put in extra time doing research. I think what I got the most out of my time here was learning how to THINK. (yes, you can do this pretty much anywhere, or on your own )SAIC worked for me despite everything. I almost wished I had been here all 4 years, but frankly if I had come in as a freshman I probably would have dropped out because I had no idea what the fuck i was doing.
Being a transfer student was different, since I had a stronger academic background (academic classes here are a joke, just take all the Gen Ed requirements elsewhere and save yourself 50K). I really appreciate the resources though. Being here, allowed me to build a framework for myself and my practice, and met amazing people who took me out of my comfort zone and challenged me everyday.
There have been 4-5 faculty members that have honestly changed my life, but it was not always the case in all the classes. Some were mediocre, some where life changing. It is definitely up to the student what they receive from this education. There are no grades, it is a pass/fail system, so you need to be self-aware to know what your benchmark for success. If you're one to get competitive about coursework this is not the place for you--cooperation and collaboration is encouraged. I'm grateful for my experience here, but it's not for everyone.
2nd Year Female -- Class 2016
Collaboration/Competitive: A, Extracurricular Activities: D+
Rate this comment:
Useless (1) (2) (3) (4) (5) Helpful
"Expensive school, on top of supplies and daily
Not so bright
Fine Arts - Painting/Sculpture/Photography/etc
Expensive school, on top of supplies and daily living prices in Chicago with the 9% sales tax.
Great if you have loads to spend to experiment per teacher and curriculum recommendation, but if you're not super financially well-off, I'd highly recommend looking elsewhere.
Also, if you are looking to get techniques out of your education, SAIC is not the place for you. Except for their (exceptional) fashion program and some paths in VisCom, the other majors are all find-your-own-way-to it.
A good fine arts school for those with money, not great for technique, design, or most middle- to lower-middle-class income students. Financial aid will be little to no service, as will the Career and Co-Op center.
The Art History is generally superb, and many of the liberal arts classes such as writing/english are good as well.
A VERY heavy workload??how people manage to have a social life and manage to turn in masterpieces I will never know.
1st Year Female -- Class 2018
Faculty Accessibility: A, Extracurricular Activities: F
Rate this comment:
Useless (1) (2) (3) (4) (5) Helpful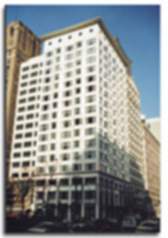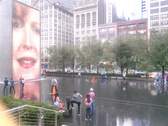 Rankings SAIC/STAIO-Chicago appears in

Lists SAIC/STAIO-Chicago appears in
Similar Colleges by Safety
| | | |
| --- | --- | --- |
| # | University | Rating |
| 1 | | B+ 7.8 |
| 2 | | B+ 7.6 |
| 3 | | B 7.2 |
| 4 | | B 7.2 |
| 5 | | B 7.2 |
| 6 | | B 6.8 |
| 7 | | B 6.6 |
| 8 | | B- 6.4 |
| 9 | | B- 6.2 |
| 10 | | C+ 5.2 |
| | | |
| 11 | | C+ 5.1 |
| 12 | | C 4.9 |
| 13 | | C 4.6 |
| 14 | | C 4.6 |
| 15 | | C- 4.0 |