School of the Art Institute of Chicago
"Expensive school, on top of supplies and daily
Not so bright
Fine Arts - Painting/Sculpture/Photography/etc
Expensive school, on top of supplies and daily living prices in Chicago with the 9% sales tax.
Great if you have loads to spend to experiment per teacher and curriculum recommendation, but if you're not super financially well-off, I'd highly recommend looking elsewhere.
Also, if you are looking to get techniques out of your education, SAIC is not the place for you. Except for their (exceptional) fashion program and some paths in VisCom, the other majors are all find-your-own-way-to it.
A good fine arts school for those with money, not great for technique, design, or most middle- to lower-middle-class income students. Financial aid will be little to no service, as will the Career and Co-Op center.
The Art History is generally superb, and many of the liberal arts classes such as writing/english are good as well.
A VERY heavy workload??how people manage to have a social life and manage to turn in masterpieces I will never know.
1st Year Female -- Class 2018
Faculty Accessibility: A, Extracurricular Activities: F
Rate this comment:
Useless (1) (2) (3) (4) (5) Helpful
"Coming from a Desigb background, a fine arts
Quite Bright
Art & Design Department
Coming from a Desigb background, a fine arts school was not the place for me ultimately. Besides this fact, I found the expenses much higher than initially calculated--If you aren't rolling in money, DO NOT GO HERE.
If you aren't a straight-up conceptual artist who prefers the thought behind the work more important than the actual outcome--DO NOT GO HERE.
All that aside, many of the professors are incrediblyvknowledgable, though many are stuck up in their own practices, especially the alum in the CP studies who teach here.
Though the school touts its resources, one doesn't get access to nearly all they proclaim, and for claiming "the best printing," the printing services are often easier to deal with off-campus.
The classes are very teacher-dependent--if you get a sub-par or not fitting to you instructor you'll be miserable through that class, I can garauntee.
Yes, there are scholarships, but dealing with the financial aid office is more often than not like talking to a brick wall, and depending on your academic advisor, that can be the same.
If you have the money to experiment, that is the only way you'll be able to get through--this school encourages grand works, conceptually and physically.
Each department is very much up in itself as far as students are concerned despite the displinary nature.Granted, this is from an undergrad point of coroes, with grads having it much better.
1st Year Female -- Class 2018
Scholastic Success: A, Useful Schoolwork: F
Rate this comment:
Useless (1) (2) (3) (4) (5) Helpful
"I am writing this based on my experience
Quite Bright
Video/Media
I am writing this based on my experience at SAIC, to provide some young, aspiring artists some insights into the school that I didn't have before applying.
Let me make one thing clear: SAIC is a waste of time if you are interested in the commercial. If you want to get a job in the animation industry (working for major studios or even freelancing) go somewhere else. If you want to paint fantasy oil paintings or create a web comic, keep walking. This school is for the artist whose goal in life is... a little less clear (and whose parents have a lot of cash to throw at their child's post secondary education.)
SAIC is so focused on "the cutting edge" that the faculty and curriculum completely dismiss conventional practices. I came with the intention of learning 3D animation software programs to apply to a real-life job I plan on getting when I'm out of here. I have yet to be instructed on ANY software I have access to. Every technical skill I've learned has been on my own time. While conceptualization should be an important process in our art making, to continue pushing our personal boundaries, not everyone wants to be an abstract painter who also incorporates experimental sound, sculpture and light installations into all of their work in order to get a nod from faculty for being so "original." You can say that I'm just not looking at the curriculum with the right attitude, but the fact is this: I'm not really learning what I need to learn to have a career!
My 3D animation professor actually stated "I am anti-Pixar." So, if you also identify as anti commercial, anti establishment, anti anti anti anything, you just might fit right in. As for me, job outlook post graduation from this school is looking mighty bleak. Considering the hefty price tag ($100K) that comes along with my education from this establishment, not having a clear vision of job placement is unacceptable.
I plan on continuing my degree elsewhere, and I recommend anyone whose interest is even slightly commercial to consider doing the same. You know, unless you have $100,000 to spend just "testing college out," because some of the Freshmen here have claimed that they are doing just that.I would also highly recommend visiting the city for at least a week before you move here because it's definitely culture shock!
1st Year Female -- Class 2017
Scholastic Success: A, Education Quality: F
Rate this comment:
Useless (1) (2) (3) (4) (5) Helpful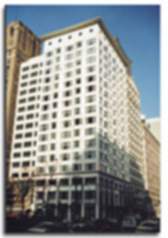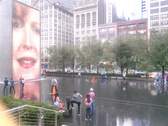 Rankings SAIC/STAIO-Chicago appears in

Lists SAIC/STAIO-Chicago appears in
Similar Colleges by Safety
| | | |
| --- | --- | --- |
| # | University | Rating |
| 1 | | B+ 7.8 |
| 2 | | B+ 7.6 |
| 3 | | B 7.2 |
| 4 | | B 7.2 |
| 5 | | B 7.2 |
| 6 | | B 6.8 |
| 7 | | B 6.6 |
| 8 | | B- 6.4 |
| 9 | | B- 6.2 |
| 10 | | C+ 5.2 |
| | | |
| 11 | | C+ 5.1 |
| 12 | | C 4.9 |
| 13 | | C 4.6 |
| 14 | | C 4.6 |
| 15 | | C- 4.0 |