The University of Illinois Urbana - Champaign
Comments about the weather
"
... when using the temp housing over breaks, i had to walk an hour one way in the middle of the night or winter to get to my car because they didn't ...
Read full comment
"
... When I struggled in class professors were unavailable or disinterested and cold when they were available ...
Read full comment
"
... Louis, or Indianapolis more often, but there isn't much to do here on weekends in the winter except drink ...
Read full comment
"
... I've only been to three parties so far this year[just got back from winter break], and I went searching for them almost every weekend ...
Read full comment
"
... It is extremely hot during winter and summer, because they turn the heat on high enough that you have to open your windows to have some type of ...
Read full comment
Avg Number of daylight hours
12.1
Avg non-cloudy-ish sunlight hours
6.5
Avg % of day spent cloudy
46.7%
Avg % of day spent precipitating
8.3%
Minimum Temperature
-16.6F
Temperatures, Precipitation, and Sunshine on campus
Check below to read averages, minimums, and about daylight on the UIUC campus.
You need to upgrade your Flash Player
During the School Year
*all schools based on a 250 day school year
Daylight
Avg Number of daylight hours
12.1 hrs
Avg % of day spent cloudy
46.7%
Avg non-cloudy-ish sunlight hours
(subtracting away average cloudiness)
6.5 hrs
Precipitation
Avg % of day spent precipitating
8.3%
Temperatures
Average Temperature
43.4F
Maximum Temperature
96.8F
Minimum Temperature
-16.6F
Windchill Minimum
-36.9F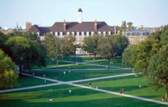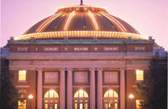 Similar Colleges by Education Quality