The University of Massachusetts - Lowell
"My opinion of this school and Lowell often
Average
Civil Engineering
My opinion of this school and Lowell often fluctuates. I have made a lot of friends here, and I have had a lot of great professors, But I have also had a lot of crappy professors. North campus is not the best environment in my opinion, and alot of times I just go to south to sort of get away from the North Campus environment. I played womans rugby last semester and really enjoyed it but unfortunately I dont have time to play anymore due to the magnitude of school work I have to do. With that being said, there is hardly anything to do socially on this campus unless you are involved in a super active club. Lowell is not a place I enjoy or feel safe in most of the time. Mill number 5 is great, and some other shops near down town, but other than that, this might be the most boring city in America. On top of that, if you dont have a car (luckily I do) there is hardly anywhere you can really go for things you might need or want. Alot of students go to target and walmart which you need a car to get to, as well as nashua b/c that is where all the good stores and mall are. Moving on to living arrangements, I live in Leitch hall, which is above average living situation for a freshman here. I am in the honors program, so I got better living placements than most. If you want to avoid fox, I highly suggest you join a living learning community, so you can get the best and most suitable living arrangements possible. Leitch is newly renovated and is a good environment, with ample spaced rooms, nice bathrooms, and great common rooms with designated study rooms. The only thing I hate about living here is a lot of the people in honors housing are not very friendly or approachable, and the RAs in my building practically get off on getting people in trouble. Almost everyone on my floor has gotten written up at some point. I understand this is there job, but some of them take it to the extremes (I have even caught one putting his ear against a persons door). I constantly am pushed back and forth between transferring or not. To be honest, im not exactly happy here, and Im not sure if its because its college, or if its because its THIS college. all I can say is, if you are not a very motivated student, or struggle in school at all, dont go here for engineering. The program is super rigorous straight of the bat. I did very well in high school, taking all AP and high level classes, and I was not prepared at all for the content or work level of these engineering classes.
1st Year Female -- Class 2019
Useful Schoolwork: A-, Surrounding City: F
Rate this comment:
Useless (1) (2) (3) (4) (5) Helpful
"I am a transfer student in chemical engineering
Super Brilliant
Chemical Engineering
I am a transfer student in chemical engineering with a sub-emphasis in bioengineering. I am VERY pleasantly surprised at the quality of this institution. I came from a biochemistry background at a top-40 school, believing that UM-Lowell would have a less rigorous program. I found this was not the case at all. Classes are smaller and professors are more understandable and more approachable in and out of class. In my first semester I was able to secure an on-campus research opportunity with a professor in my major. I am now an Honors Scholar and am pursuing a minor in Biomedical Engineering and Biotechology, and I am also strongly considering pursuing the BS/MS program. I came to UMass Lowell partly because of the terrific financial aid they offered (compared to all the other public schools in the area including Amherst) and as a result I will be graduating very well prepared in my field with significantly less debt. This school's reputation is growing quickly, both in rankings and among industry professionals, and deservedly so, because it has consistently exceeded my expectations. The rec center and outdoor programs are also exceptional. There are a few parties if that's what your looking for, but highly focused students will reap the most benefits from their UML education.
1st Year Male -- Class 2017
Education Quality: A+, Campus Aesthetics: C-
Rate this comment:
Useless (1) (2) (3) (4) (5) Helpful
"I am a sophomore in the nursing program.
Bright
Nursing
I am a sophomore in the nursing program. My experience here has been incredible. I am living in a dorm with other nursing students and we help each other out. We study together and help each other with homework assignments. We also let each other know which professors to take and which to avoid. On weekends me and a few of my dorm-mates either hang out in our room or occasionally go to a frat party. I know most frat parties are considered gross but the brothers at Sig Tau can throw a mean but civilized party. I was hesitant about attending UMass Lowell but now I am all in! I really do love it here. Love the professors, the students and the coursework. I think I made the right decision!
1st Year Female -- Class 2018
Education Quality: A+, Social Life: F
Rate this comment:
Useless (1) (2) (3) (4) (5) Helpful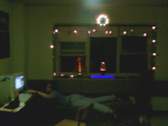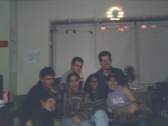 Similar Colleges by Safety