"I really think students should be able to
Bright
Communications
I really think students should be able to focus on what they came here to do before they decide to come. Morgan is not to bad if you can focus on the reason why you are there without getting distracted. people at this school will try to draw you in to different things that you may not feel comfortable doing like at any other college. there are drugs and robberies that occur frequently at this school but we live on an open campus in the middle of the city so.try to stay in groups and avoid arguments fights because you don't know how things could escalate. you should think survive not act hard its not cool. you can learn any where so this school is a place you can learn and the library here is beautiful and loaded with books. if you really want to learn go to the library and become a book worm. however many students don't appreciate the school and have a negative view on this school and it will take a toll on you. i try your best to ignore it but i do believe that Morgan state can raise its standards. before you come make sure that you are focused person that is not week minded and succumbs to peer pressure. if not i would recommend you looking else where. i am currently looking to transfer because this school will not make me grow to be the person i want to become.
1st Year Female -- Class 1920
Social Life: B, Collaboration/Competitive: F
Rate this comment:
Useless (1) (2) (3) (4) (5) Helpful
"Let me just warn any of you thinking
Let me just warn any of you thinking about coming to Morgan. DONT APPLY TO MORGAN. This school is a waste of time and money. I regret ever comeing here. The student body here is lazy and everyone here cheats on test. That's what you will learn here how to cheat. The teachers here are not dumb they know students cheat. Also a few professors don't speak English well so don't expect to understand anything in the classes your paying for. The party's are every where. You don't even need to be social to find one they will come to you. Flyers will be all over the sidewalk and bridge as you walk to class. The campus is far from safe students get KILLED every semester. Just google Morgan state university deaths and you will see what I mean. Students will get robed at gun point and the campus police will arrive after the Baltimore police arrive. The campus police even smoke weed on duty. Save your money and time and go some where else. The education is absolutely terrible. You won't leave Morgan with any value to society. Stay away.
Male -- Class 2000
Rate this comment:
Useless (1) (2) (3) (4) (5) Helpful
"Coming to this school was a major disappointment.
Coming to this school was a major disappointment. I was looking forward to having a challenging class work and making new friends. But obviously this school is filled with idiots. you can not understand the professors and they don't care about your education. the food is treble and probably destroying your body. the staff here are rude and belligerent. Once one of the women in the financial aid department asked me what the hell i wanted because i constantly had to come back for answers to my questions about my money. the people here are wild especially the PG people. i am looking for a new school and cant wait to leave. do not come here if you care about your education and future. people here are not going any were. it will be a waste of your time. stay away. people here smoke drink and party almost every night. there are fights and robberies all the time. this campus is far from safe. go to a community college before you come here. the student body does not even like morgan!!!!
Male -- Class 2000
Rate this comment:
Useless (1) (2) (3) (4) (5) Helpful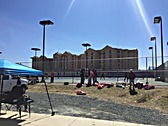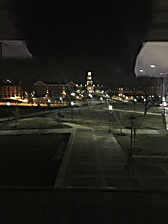 Similar Colleges by Safety