Sep 16 2011
Physics
"

I love this school. I am proud to say I go to Kettering University. The greek life is great and the faculty are very helpful.
2nd Year Male -- Class 2014
Faculty Accessibility: A+, Surrounding City: B
Jan 27 2006
Mechanical Engineering
"

This school was great for me. Very positive experience. The best choice for me and my career path.
Alumnus Male -- Class 2000
Starting Job: Design Engineer Preparedness: A+ Reputation: A+
"

Kettering helped me to attain the job I

Feb 23 2010

Mechanical Engineering

Kettering helped me to attain the job I currently have. I finished classes September 26, 2009, but I had already signed a job offer September 15, 2009. I spent a total of 4.5 years at Kettering. I held two different co-op positions, Lapeer, MI and Colorado Springs, CO, was involved to over 5 student groups, and volunteered off campus and school sponsored events. The chance to be a part of all those groups has made my appeal to companies much greater because it showed my ability to lead, work in groups, and desire to work.

If you're thinking about going to Kettering, seriously contemplate it. Honestly, the teaching is probably on par with what you will get at UofM or MSU (yes I think they're very close in Engineering), but what you won't get there is the opportunity to work in your field for your entire undergraduate schooling. One thing KU taught me was that nothing will come easy. People are not going to walk up to you and say, 'Here's a job, come make a lot of money.' You need to work for that. Build yourself up, learn as much as you can, and make yourself the person that everyone wants to work for them. If that's not what you want, then don't go here. If you think you can coast through school with a C average, get a degree, and end up with a sweet job, you're dreaming. And, frankly, I'd rather not see those types of students at Kettering because it will take away from what the school has given me.

About the teachers, it's not their job to make sure you know everything perfectly. They can teach you how to reach the answer, but you need to do work outside of the class to understand the subject more clearly. It's called studying. All the teachers at KU are more than willing to answer a question, but only after you've attempted to find the answer yourself.So, after that long bit...work hard, and good things will come to you. Kettering taught me that, and I can honestly say I would not be where I am today without that school.

Alumnus Male -- Class 2000

Starting Job: Mechanical Engineer Preparedness: B+ Reputation: B+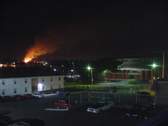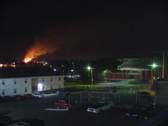 Similar Colleges by Safety