Western Michigan University
"Western Michigan was a good school and prepared
Bright
Finance
Western Michigan was a good school and prepared me for the "real-world". College is a great place to learn work/life balance and WMU did a great job along those lines. You will truly get back what you put into your college experience. I was lucky to be in the brand new Haworth College of Business, but several of the buildings on other parts of campus were older. Efforts have been made to upgrade these (i.e. East Campus), new dorms, etc.
4th Year Male -- Class 1994
Social Life: A+, Campus Aesthetics: C+
Rate this comment:
Useless (1) (2) (3) (4) (5) Helpful
"I choosed Western over
Bright
Business - Management and Administration
I choosed Western over Central Michigan and im glad I did. The business college is really good! They help you with everything and theres always something going on to better yourself. I got involved in a lot this year and im glad I did. The school isnt to big or too small and its near things.
1st Year Male -- Class 2019
Education Quality: A+, Friendliness: B
Rate this comment:
Useless (1) (2) (3) (4) (5) Helpful
Average
Biology
"Western was nothing but a money hungry university
2nd Year Male -- Class 2019
Social Life: A+, University Resource Use: F
Rate this comment:
Useless (1) (2) (3) (4) (5) Helpful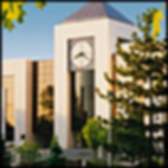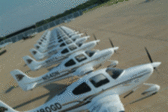 Similar Colleges by Safety