Western Michigan University
"I had heard that the accounting program at
Quite Bright
Accounting
I had heard that the accounting program at western was great and perhaps that was the case years ago, but the faculty here are closed minded and only concerned about themselves in particular the older faculty who don't like to collaborate with other disciplines. My cousin goes to Grand Valley and it seems she learned a lot more than I did especially in the Financial Accounting classes. The classes have a lot of people that are Kalamazoo Promise students that to be honest don't belong in a college and slow the classes down. Add to that all the chinese students that don't understand english the professors are challenged to get things done. And I am paying more (what they call differential tuition) for this? Add to that the "stale" smell of the college of business. I'm trying to transfer to GVSU and get out of this place. I even heard the Dean left to Alabama for better football!
3rd Year Male -- Class 2017
Social Life: A, Faculty Accessibility: F
Rate this comment:
Useless (1) (2) (3) (4) (5) Helpful
Bright
Accounting
"Do you have a learning disability?
2nd Year Male -- Class 1920
Friendliness: B, Education Quality: F
Rate this comment:
Useless (1) (2) (3) (4) (5) Helpful
Quite Bright
Biology
"If you rode the short bus back in high school, you belong at WMU!
2nd Year Female -- Class 2017
Friendliness: B-, Individual Value: F
Rate this comment:
Useless (1) (2) (3) (4) (5) Helpful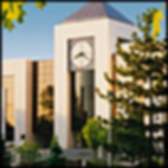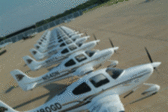 Similar Colleges by Safety