Feb 08 2009
Anthropology
"

This place blows. DO NOT SEND YOUR CHILD HERE FOR THEY WILL BE JUDGED.
Male -- Class 2000
Preparedness: - Reputation: -
"

I have a deep felt love for Bethel

Feb 08 2009

Political Science

I have a deep felt love for Bethel. It is much more than a bunch of buildings to me. The moment I enter the gates I feel comforted, because I know that I am in a safe place that I can call home. It is where I have become a real Christian man and have learned the importance of community in the body of Christ. I have developed my passions and gained the skills and connections that I will need in my life after college. I seriously cannot imagine what my life would be like without Bethel. There really isn't a better place for Christian development with the sense of purpose you receive by going here.

3rd Year Male -- Class 2010

Faculty Accessibility: A+, Friendliness: C-
"

I have spent three years so far at

May 29 2007

Physics

I have spent three years so far at Bethel and wouldn't trade them for anything. During freshman year there were a plethora of people I could have become friends with. Everyone is friendly and accepting of others. One unique thing about Bethel is that so many of these people are 'quality people.' Sure, there are your normal partiers who will come back drunk most weekend nights, but at Bethel they are the minority. Since we aren't drinking all the time, it creates a community were there are many other things to do. (aka, if you want to just party in college, Bethel probably isn't the place for you... but if you want a place where there is lots more to do that just party- then Bethel IS the place for you).The academics I have found at Bethel are top notch. Many of my professors (especially in my major, Physics) have qualifications well above what I would have expected from a private liberal arts college. They are actively involved in research and are giving papers all around the world quite regularly. The unique part is though, these professors are still completely interested as you in a person and will put in the time to help you. For example, I have one professor who just came to Bethel from working at a large national laboratory and still invites us over to have breakfast at his house over study week and is someone I can talk to about anything from politics, to relationships, to physics. The students are not just a group of people they need to teach, they are individuals.

3rd Year Male -- Class 2008

Education Quality: A+, Innovation: A-
Recently Reviewed Schools!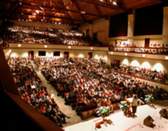 Similar Colleges by Safety