Feb 08 2009
Anthropology
"

This place blows. DO NOT SEND YOUR CHILD HERE FOR THEY WILL BE JUDGED.
Male -- Class 2000
Preparedness: - Reputation: -
"

I have spent three years so far at

May 29 2007

Physics

I have spent three years so far at Bethel and wouldn't trade them for anything. During freshman year there were a plethora of people I could have become friends with. Everyone is friendly and accepting of others. One unique thing about Bethel is that so many of these people are 'quality people.' Sure, there are your normal partiers who will come back drunk most weekend nights, but at Bethel they are the minority. Since we aren't drinking all the time, it creates a community were there are many other things to do. (aka, if you want to just party in college, Bethel probably isn't the place for you... but if you want a place where there is lots more to do that just party- then Bethel IS the place for you).The academics I have found at Bethel are top notch. Many of my professors (especially in my major, Physics) have qualifications well above what I would have expected from a private liberal arts college. They are actively involved in research and are giving papers all around the world quite regularly. The unique part is though, these professors are still completely interested as you in a person and will put in the time to help you. For example, I have one professor who just came to Bethel from working at a large national laboratory and still invites us over to have breakfast at his house over study week and is someone I can talk to about anything from politics, to relationships, to physics. The students are not just a group of people they need to teach, they are individuals.

3rd Year Male -- Class 2008

Education Quality: A+, Innovation: A-
"

People warned me about going to Bethel, I

Apr 17 2007

Political Science

People warned me about going to Bethel, I did not listen.

The academics are less then desired and their care for student amenities is poor. Overall, Bethel is NOT worth the money NOR worth the time. I gave them tons of cash, some of the best years of my life and they HAVE NOT held up to their end of the bargain.

The faculty put NO care into the lives of their students outside the minimum requirement for academics. There is nothing to do on campus (very necessary for a small Christian school), not enough study/lounge space and the food monopoly is poor and over priced. You are required to pay for parking that is non-existent - I have been late to class many a time because I needed to wait for a spot.

Besides the lacking extras, Bethel is only concerned with one type of student: the suburban white evangelical. They are trying to cultivate a "multi-cultural" image but are not taking any real steps in that direction. The student body is non-receptive to people that are different and there have been several racial incidents, one that made the news.

The staff is Kemps bucket vanilla: most of the good professors are in the process of leaving, and they seem to be taking anyone to fill their spots. All are of a very non-diverse background. MANY of my class have been taught by people who obviously unqualified: both a waste of my money and my time, usually with class sizes way to big for this type of school.

I want everyone in ear-shot to relay this info to everyone they know look into colleges. Bethel University is not a good place to get an education. If I can save at least one person from this pain then it is all worth it.SPREAD THE NEWS!!! Choose an alternative.

4th Year Male -- Class 2007

Surrounding City: A, Individual Value: F
Recently Reviewed Schools!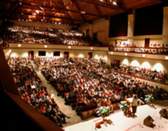 Similar Colleges by Safety