Montclair State University
"I graduated from High School in 1998 and
Quite Bright
History/Histories (art history/etc.)
I graduated from High School in 1998 and attended this school believing I would get an education at a good price. Unfortunately, I find myself breezing through on what I learned in High School. I hold a very high GPA in my major (History) but do not attend class regularly, nor do I do the readings for the classes. I should not be able to do this. I feel I am completely unchallenged in everything at this school. I am an above average student, but I am certainly not a genius. This school also lacks a good number and variety of classes to take. I find myself taking classes to fill a requirement because there is nothing else. As a result, I will have to stay for an extra year to achieve my degree and my teacher's certificate.
3rd Year Male -- Class 2003
Surrounding City: A+, Individual Value: F
Rate this comment:
Useless (1) (2) (3) (4) (5) Helpful
"Montclair is one of the more diversified Universities
Bright
Communications
Montclair is one of the more diversified Universities in the tristate area. The student body are aware of what goes on around them. Students/faculty are bright streetwise individuals w/a lot to offer one another. As does the University with its endless study courses. The campus is nice looking and easy to get around, although parking can be tight as there are quite a number of commuters. Work is challenging but not over the top ridiculous. The university itself is situated in one of the nicer/convenient areas in Jersey. I am satisfied that I chose to go here, as I had plenty of other options.
1st Year Male -- Class 2011
Individual Value: A+, Campus Aesthetics: A-
Rate this comment:
Useless (1) (2) (3) (4) (5) Helpful
"If Montclair State is on your college list,
Bright
Education
If Montclair State is on your college list, cross it out ASAP!! This campus is completely unorganized! You will constantly have different advisors, who don't even help you. Instead they direct you to someone, and then that person will direct you to someone else and so on. It's honestly a joke.You are not looked at as a student or individual, but instead as a dollar sign. Advisors and administrators have the worst attitudes and make you feel like you're a bother. This campus spends their money on making new buildings when that's the least of their priorities. They literally have a science building and a math building, but they just had to build a building right next to both of them and make it the Math and Science building. Seriously? If you are planning to commute, make sure you have a crappy car and leave super early. Your car will 100% be hit by someone (multiple times), whether your car is parked or they're flying around the bend. Moving on to campus life, THERE IS NONE! This campus is completely dead at nights and on weekends as this is basically a commuter school. There are a bunch of weirdos who go to this school too. I have seen the weirdest people and things on this campus, it's unreal. Students are very unapproachable and snobby. People complain that they want to make friends, but they're all weird and jerks and no one seems to make an effort. I originally wanted to join a national sorority, but after meeting all of the sisters, no thank you. Tri Sig has some of the weirdest girls in it. Phi Sig is boring and has some weird girls in it too. Sigma Delta Tau seems nice, but the girls are so bitchy and fake. I have a class with two girls in SDT and they're so annoying!!! Same goes for Delta Phi Epsilon. The girls are pretty, but omg they're the most fake girls i've ever met! They all think they're way better than you; not cute. Professors on this campus are jokes too. Work is a high school level. I haven't learned much in the three years I have attended so far. Honestly, this campus would be a waste of you time and money. I HIGHLY recommend you to not even bother.
3rd Year Female -- Class 2018
Campus Aesthetics: B, Faculty Accessibility: F
Rate this comment:
Useless (1) (2) (3) (4) (5) Helpful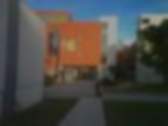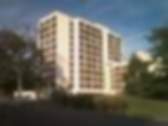 Similar Colleges by Safety