"Cornell is tough.
Bright
Engineering Department
Cornell is tough. Even tougher for engineering students. There will be days you feel like your the stupidest kid in the program, and you'll wonder if you belong with everyone else. But then you remember that your experience at Cornell shouldn't be shaped by your performance relative to everyone else. Rather, your experience there should be shaped by how much you've saturated yourself in the learning environment. There is no better place to expose yourself to all sorts of knowledge than Cornell. There is no better place to meet so many brilliant people in one concentrated area. Everything you learn here really makes you a different person.
1st Year Female -- Class 2019
Innovation: A+, Extracurricular Activities: B-
Rate this comment:
Useless (1) (2) (3) (4) (5) Helpful
"Cornell is *THE* most overrated school is America.
Quite Bright
Business - Management and Administration
Cornell is *THE* most overrated school is America. The Greek scene as well as the lack of off campus entertainment here makes it much less about school and much more about who's who. The classes are a joke- this place is basically an extremely nice looking state school with mediocre academics. Those who complain that the classes are too hard do so because they spend to much time getting smashed Wednesday to Sunday. The students are uninspiring and rely on the Cornell network to become successful, not on their own initiative and hard work.
2nd Year Female -- Class 2018
Campus Aesthetics: A, Education Quality: D
Rate this comment:
Useless (1) (2) (3) (4) (5) Helpful
"Fantastic academics (in generally), but very self absorbed
Bright
Mechanical Engineering
Fantastic academics (in generally), but very self absorbed student body. For the most part professors are genuinely interested in teaching the students and are approachable for help. Some are arrogant and snobby but it happens at every university. Engineering classes actually teach value material and assignments improve your engineering skills. Lots of extracurricular activities. The workload can be extremely rough sometimes, but as long as you do your work and study it's actually not that hard to do well.
The biggest problem is the student body. Yes, this is a party school. Some people actually care about their academics at a school that costs 60k+ per year. But too many seem to be more preoccupied with getting drunk/high on weekends because it's the cool thing to do. Kids like to joke that "you aren't an alcoholic until you graduate" and I know several people who are legitimate alcoholics here. People love to talk about how they're ****ed for final exams because they didn't study (ha ha, failing is fun apparently) instead of buckling down and actually doing legitimate work. A surprising number of students abuse adderall probably less to focus on work and more to fit in with the ridiculous school culture. And since it's an Ivy League, half the students wear $1000 coats in the winter (I'm not joking) and love to judge everyone elses' fashion and appearance. TL;DR: I went to Cornell expecting great academics and an intelligent student body. I got one of those things. Probably the most important thing I've learned spending a year here is that people who get high SAT scores are not necessarily intelligent in any way.
1st Year Male -- Class 2018
Campus Aesthetics: A+, Individual Value: C+
Rate this comment:
Useless (1) (2) (3) (4) (5) Helpful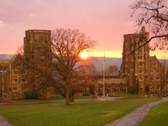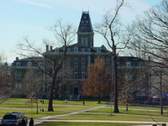 Similar Colleges by Safety