The University of Rochester
"Food is shitty and if you get to
Average
Undecided
Food is shitty and if you get to lunch/dinner late you won't get anything because all the good things will be gone. I lived on lemonade and take out for a long time.
The city of Rochester is pure crap, so leaving campus is silly and not even an option.
It's HELLA hot in the summer; the dorms are mega stuffy.
I'm all for a challenge in school, but URoch overloads you with work. You won't have time for a life - or sleep - while you're here. I'm transferring and going back to civilization hopefully ASAP.
1st Year Female -- Class 2015
Faculty Accessibility: A, Innovation: F
Rate this comment:
Useless (1) (2) (3) (4) (5) Helpful
"The school is really
Quite Bright
Geography and Geosciences
The school is really what you make of it. If you isolate yourself and don't make any effort to be involved you will probably have a miserable time. Take the initiative to find something you love and be involved and you will have an awesome time while getting an excellent education.
4th Year Male -- Class 2011
Campus Aesthetics: A+, Campus Maintenance: C
Rate this comment:
Useless (1) (2) (3) (4) (5) Helpful
"You work as if
Quite Bright
Economics
You work as if you in a top 50 school but when it comes down to job applications you judged as a unheard of state school. for $50,000 a year you dont receive an experiance value equal to it/
2nd Year Male -- Class 2013
Education Quality: A+, University Resource Use: D+
Rate this comment:
Useless (1) (2) (3) (4) (5) Helpful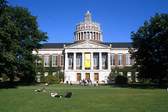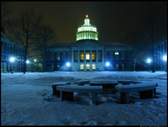 Similar Colleges by Safety