Case Western Reserve University
"All things said and done, I see this
Quite Bright
Other
All things said and done, I see this as four years of my life that will eventually pass. It is not an eternity and I'll get through it eventually. I do not foresee myself looking back at my years at Case with a tear in my eye. Get in and get out is my policy. Its not that the people who come out of their rooms aren't nice, its just that there are a lot of drawbacks. Cleveland weather sucks...prepare to go into a gray, cold bubble that never leaves. Prepare to be frightened to walk more than twenty feet off campus in any direction at night for fear of an attack. The food sucks too...really bad....same thing day after day after day after day after day...you get the picture. And the master plan rips us off too. We are required to live on campus with a meal plan until we are 21 which means you shell out a LOT of money for poor service and living conditions. Right now I'm lucky to live in my own room, excuse me, closet, thats right, it is 8x10 feet, and hasn't been renovated since the CIT joined WRU, that means there is still a tie rack in my closet, and I'm a girl. I do like my major here, Nutrition, my advisor is awesome. Everything else here...yeah it sucks. But its not an eternity, and eventually I'll get out of here. If this is how you want to spend the next four years of your life, come on over, but don't say I didn't warn you.
1st Year Female -- Class 2005
Education Quality: A-, University Resource Use: F
Rate this comment:
Useless (1) (2) (3) (4) (5) Helpful
"The department I was in was really rotten,
Quite Bright
Electrical Engineering
The department I was in was really rotten, people were cheating, learning just didn't matter. My advisors were nuts, most of the one advisor's students quit because he was so crule. I didn't like it there. It was a very bad experience. I am very dissapointed ot have gone there. It was not worth my time. Avoid this place!
Alumnus Male -- Class 2000
Starting Job: Engineer;
Rate this comment:
Useless (1) (2) (3) (4) (5) Helpful
"Hurt, CWRU dammaged my
Quite Bright
Physics
Hurt, CWRU dammaged my ablility to succeed, I'm still realing from the time wasted there, poor classes which often didn't relate to reality. They were either good or bad, but mostly the bad ones did so much academic dammage. I've gone to other schools. Avoid CWRU!
Alumnus Male -- Class 2000
Starting Job: Display Engineer;
Rate this comment:
Useless (1) (2) (3) (4) (5) Helpful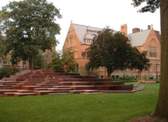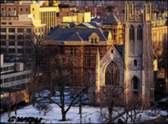 Similar Colleges by Safety