Miami University - Oxford
"What's sad about Miami is that there are
Quite Bright
Political Science
What's sad about Miami is that there are many redeemable qualities that get drowned out by its downfalls. It's true that the campus itself is very beautiful and that most of the professors are approachable and not just focused on their own research. Unfortunately, despite the qualities I just described, I cannot recommend Miami to prospective students.
If you don't drink (like me) or only drink on occasion and in moderation, you will feel like an outcast. It seems like most of the students let their social lives revolve around getting completely wasted at least two or three days a week. A lot of this comes from the popularity of Greek life on campus. Chances are, if you're not in a fraternity or sorority, you're a frat boy/sorority girl wannabe. Because of this, the "J. Crew U" stereotype is 100% true. If you don't dress like they do and share their questionable values, you're not worth their time. Worse still, the university has made no real attempt at curbing alcohol-related incidents. The businesses in the city of Oxford seems to only cater to this crowd, as the only noteworthy off-campus attractions are bars and night clubs. I have just finished up my first half of my sophomore year at Miami, and because I have little in common with most of the other students, I have yet to make any good, lasting friendships with anybody, while my good friends from high school all have at their respective schools. I don't remember exactly why I chose Miami in the first place, but I regret making that decision. The only reason I'm not transferring is because I want to make sure I finish my undergrad studies in four years max. I plan on attending law school after I graduate and it's sad that I'll be trying to have an ideal college experience at that point to make up for my time here.
2nd Year Male -- Class 2016
Useful Schoolwork: A, Social Life: F
Rate this comment:
Useless (1) (2) (3) (4) (5) Helpful
"The school sucks and
Bright
Biology
The school sucks and I am failing two classes because of stupid professors. All the students here are rich kids who all dress like its prom night every time they go out. Everyone is super preppy and if you don't own a bunch of expensive brand named clothes you will be an outcast.
1st Year Male -- Class 2016
Campus Aesthetics: A, Education Quality: F
Rate this comment:
Useless (1) (2) (3) (4) (5) Helpful
"Miami wasn't my first choice of school, Ohio
Quite Bright
Political Science
Miami wasn't my first choice of school, Ohio State was. After being denied from Ohio State's main campus and being offered a nice scholarship to a branch for a year, I decided it wasn't worth spending a year at a run-down branch campus in Mansifeld and choose Miami
Boy, was I right. Miami's stereotype is what first brought me away from making this college my first choice. Preppy students who are rich, wear North Face, Sperrys, and JCrew all the time. Well, it turns out all of those stereotypes are true. However, it shouldn't turn you away from this great school. You'll be able to make friends if you actually apply yourself. For example, if your like me don't like me and don't like the preppy fratty lifestyle, join a club that would have people that have a similar mindset. I didn't join a frat my freshman year because I thought it wasn't for me. I did newspaper, Model UN, and other clubs relating to me interests and made great friends.
My sophomore year I did the same thing except- get this- I joined a frat. However, I only did it because one of my good friends convinced me to go to a rush event with him. I told him I wasn't interested but I went anyway. It turns out the frat we went to had a few of my friends from classes in it. They were very accepting of who I was. I have no regrets joining, and I cannot wait to go back.
If you have reservations about coming to Miami because of the student body, I urge you to at least give it a try for a year. You will be relieved when you come back for the summer after your first year...but then, about a month later, you will wish you are back at Miami having the time of your life (and learning of course)
Speaking of education, I wouldn't have had as many opportunities to take as many classes as I did and get personal attention from them had I gone to OSU.
2nd Year Male -- Class 2015
University Resource Use: A+, Faculty Accessibility: B-
Rate this comment:
Useless (1) (2) (3) (4) (5) Helpful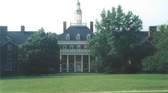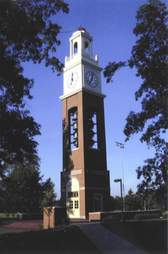 Similar Colleges by Safety