Comments about the weather
"
... I am amazed by how cold and unfriendly so many students are ...
Read full comment
"
... I can always drop by during their office hours to discuss schoolwork, to complain about anything and to seek for encouragements, especially when ...
Read full comment
"
... Though people tend to get a little depressed here during the winter, fall and spring things are hopping with people running around everywhere pl...
Read full comment
"
... Due to the many New England types some students at times can be cold, pretentious, and alienating ...
Read full comment
"
... Low cost of living and spring seasons (warning: they'd have to be, to make up for a sweltering August and difficult winter), and central proximit...
Read full comment
Avg Number of daylight hours
12.2
Avg non-cloudy-ish sunlight hours
5.6
Avg % of day spent cloudy
53.9%
Avg % of day spent precipitating
9.9%
Minimum Temperature
-14.8F
Temperatures, Precipitation, and Sunshine on campus
Check below to read averages, minimums, and about daylight on the OWU campus.
You need to upgrade your Flash Player
During the School Year
*all schools based on a 250 day school year
Daylight
Avg Number of daylight hours
12.2 hrs
Avg % of day spent cloudy
53.9%
Avg non-cloudy-ish sunlight hours
(subtracting away average cloudiness)
5.6 hrs
Precipitation
Avg % of day spent precipitating
9.9%
Temperatures
Average Temperature
44.4F
Maximum Temperature
93.2F
Minimum Temperature
-14.8F
Windchill Minimum
-33.5F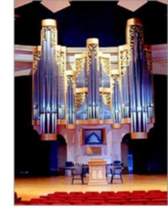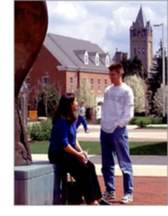 Similar Colleges by Education Quality