"The surrounding town is pretty awful and there
Quite Bright
Political Science
The surrounding town is pretty awful and there is really nothing to do. This is coming from an overly involved student on campus. I am very involved on campus because there is frankly nothing to do in Delaware, Ohio.
The food is really terrible and so is the housing. You are required to live in the dorms all 4 years and be on the awful meal plan. I am not sure how they can expect to compete with other universities that do not have these ridiculous 1960s requirements.The education is not bad as there are very small classes, however the living conditions and one's autonomy at the school are limited. I feel like I am being held back from being an adult at this school because of the awkward relationship the students are forced to have with public safety. Coming from a "good girl" the amount of times I have had a conversation with public safety is uncomfortable. Additionally there is a strong police presence in Delaware, OH. I have out of state plates and have been pulled over 4 times in 2 years for just driving the speed limit. The cops would pull me over, ask me where I was going and then say "ok" and send me on my way. There is some weird social policing going on in the town. There is also immense bigotry and racism in Delaware, OH. The whole town is basically republican and it certainly has that feel. I rated the safety so highly because you can't get away with anything and there are not many people and there is nothing to do so how dangerous can it be?
3rd Year Female -- Class 2017
Perceived Campus Safety: A+, Social Life: F
Rate this comment:
Useless (1) (2) (3) (4) (5) Helpful
"In retrospect I would've been far better served
Bright
Fine Arts - Painting/Sculpture/Photography/etc
In retrospect I would've been far better served at another university. I'll discuss the pros of attending OWU: 1. I absolutely loved the art department and am very indebted to them for the generous help given me by them every step of the way and I loved the courses I took therein. 2. Financial aid was generally pretty helpful and was willing to work with me (coming from poverty makes higher education quite difficult). 3. I was able to get a job on campus easily through food service and continue to work there now. The cons: 1. There is little to nothing to do on campus or in Delaware and as such I spent most of my time in Columbus. 2. Dealing with the administrative offices is a joke. 3. There is very little in the way of preparation for career advancement or job placement. 4. With the exception of my major and subsequent department I hated practically everything about my time at OWU. Had I not been given a generous scholarship I would've attended school elsewhere in a heartbeat. I feel that the art department has enriched my Fine Art education such that I can comfortably apply those teachings in all I do creatively, but beyond that, I have nothing positive to say about OWU. If you're going to attend a university my best advice would be to seek out education at a better school. For the extravagant amount of money OWU costs you can be assured a far better use of your time and resources elsewhere.
Alumnus Male -- Class 2000
Starting Job: Kitchen Manager; Preparedness: F Reputation: F
Rate this comment:
Useless (1) (2) (3) (4) (5) Helpful
"For the cost of going here, I feel
Quite Bright
For the cost of going here, I feel like OWU could do much better. The admissions counselors and the faculty in general do such a good job at luring you in so you'll commit to the school. Unfortunately, once you get in, you are able to take your "blinders" off and realize OWU isn't as awesome as everyone says it is. The education is good depending on the major. The resident's halls are falling apart, the campus is constantly under construction on the academic side, and the people here are either very snooty and judgmental or incredibly awkward. Although greek life is incredibly small, that's all this school revolves around. Women aren't allowed to live in the sorority houses, and there are few sororities to choose from. If you aren't affiliated, you feel lost and you don't feel as if you are participating in much. Our football team is pretty horrible and unfortunately, we have zero school spirit. Our school's retention rate is awful - nobody wants to come here let alone stay here. The school constantly raises tuition prices to make up for their loses due to the lack of enrollment. Whenever they do get hefty donations from alumni, they spend the money on things that don't really help out the students much at all. Recently, they got a huge donation to make a labyrinth. A freaking LABYRINTH. Oh, and the winters here are terrible. The school never... and I mean NEVER cancels class, and our president typically runs off to Florida for vacation while we suffer the cold up here. It's ridiculous. Overall, I feel bad for some of the freshman here. So many are forced to leave because they just can't afford it. OWU tells you a cost of tuition as if it is a set price, but they continuously raise it every year. I feel like for the amount of money I'm paying, I should be treated like royalty. But instead, I find myself becoming depressed to even call myself a "Battling Bishop". (Yeah, that's our mascot)...
1st Year Female -- Class 2018
Faculty Accessibility: A+, Campus Maintenance: C-
Rate this comment:
Useless (1) (2) (3) (4) (5) Helpful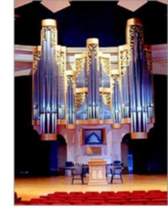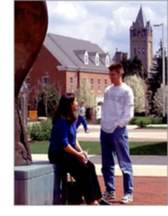 Similar Colleges by Safety