The Indiana University of Pennsylvania
"DO NOT SEND YOUR CHILD TO THIS SCHOOL.
Bright
PreMed and Medical
DO NOT SEND YOUR CHILD TO THIS SCHOOL. Your pay a lot of money for sub par education. Look at the reviews, half of the teachers the students can not understand, or the professors are horrible. The only cater to freshman. My child will be a sophomore next year, they are not able to take one class that is part of her major as all of the classes are already closed. The school tells you when you can schedule for next year. The few that are open still, the professors are "to be avoided - can not understand" Then when she goes to schedule, the system will not allow you to schedule, they receive an error "need approval"! Mind you ADVISER told her which classes to take! THIS SCHOOL IS A JOKE! They need to focus on education not the suites! Housing is more expensive than tuition! WAKE UP IUP!
4th Year Female -- Class 2017
Campus Aesthetics: A+, Education Quality: F
Rate this comment:
Useless (1) (2) (3) (4) (5) Helpful
"Besides it being absolutely freezing this winter, I
Quite Bright
Business - Management and Administration
Besides it being absolutely freezing this winter, I love it here. This wasn't my dream school and I actually got accepted there, but IUP was more affordable and had more to offer than my dream of going to college in Florida. Anyways, IUP is a great place to be. It is a party school, but that doesn't mean you won't make friends if you don't party. You won't make friends if you're rude and unwilling to talk to new people. Plenty of people are willing to meet you, especially freshman because most of us are completely new. I met so many new people last semester and hangout with them every weekend. I partied occasionally, but most of the time I didn't. Even though I didn't party I could still hangout with them and just have a good time either way. Aside from the party atmosphere, the educational side is fine as long as you get the right professors. My first semester was kind of rough because I didn't carefully pick my professors, but this semester I went on ratemyprofessors and it was much easier to find a good professor for each class. This school has already helped me gain so much knowledge about who I am as a person and the world around me and I couldn't ask for anything more.
1st Year Male -- Class 2017
Campus Aesthetics: A+, Innovation: B-
Rate this comment:
Useless (1) (2) (3) (4) (5) Helpful
"Warning do not listen to the bullshit they
Bright
Education
Warning do not listen to the bullshit they will hand feed you during visit and orientation. They come off and brainwash as IUP is completely perfect and the world is just beautiful. Its not. First I'll strait with the student body.The people here are rude, selfish, and very judgmental. Considering that this school virtually accepts anyone with a plus, the student here care about getting wasted, puking in bushes, and getting on the TV Show Campus PD. In fact if you are not into the drug or drinking scene people WILL Treat you different. Most students skip class Thursday-Friday as they are pre gaming for their night out. And as for the parties, they suck. All the places to party at are in some creeps smelly basement in the bare ass of Indiana. For academics, the classes were unchallenging and simply a waste of time. To make deans list here you simply need a 3.25 which is very easy to obtain (Not for most people at this school though) the school forces you to take crap classes you don't need. For example as an education major I was forced to take a terrible music class, with over 200 students and a crazy professor who loved to force us to salsa dance. The food is shit nothing more to say. The administration DOES NOT CARE ABOUT YOU AT ALL. My advisor was some jerk young kid who bragged about how he flunked out of WVU once before graduating. He made fun of my goals and plans calling them "Stupid" When I decided to transfer, getting this school to do anything for you was like pulling teeth. I had to go to several offices numerous times to argue with people on why my transcripts where not sent out. Their answer was "We didn't feel like it" My personal favorite was when I had a harassing roommate. When I expressed my concerns, the housing office forced ME to move out and into some random other room. Hows that fair. Simply put: DO NOT GO TO THIS "SCHOOL" its basically an over priced playground. You will be miserable. In fact you will do the same as I did and transfer after 1 SEMESTER. Please save yourself years of hell and actually go to a real University
1st Year Male -- Class 2016
Campus Maintenance: A-, Scholastic Success: F
Rate this comment:
Useless (1) (2) (3) (4) (5) Helpful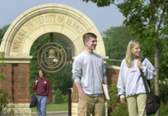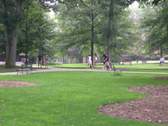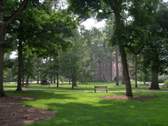 Similar Colleges by Safety