The Indiana University of Pennsylvania
Bright
Criminal
"A great experience.
4th Year Male -- Class 1991
Campus Aesthetics: A+, Faculty Accessibility: C+
Rate this comment:
Useless (1) (2) (3) (4) (5) Helpful
"Don't get me wrong, I loved my four
Bright
Communications
Don't get me wrong, I loved my four years at IUP. It allowed me to participate on a D-II athletic team (although the university could have cared less about our program), meet wonderful and talented people, and provided a great college atmosphere. However, looking back and knowing what i know now, I would not have chosen IUP. I do not feel that I learned the important skills or training necessary to succeed in today's workforce. I can honestly say that I am not some slacker looking for the easy "A". I like a challenge and IUP did not provide that. My major was a joke. I was not challenged at all by any of the professors within my department. At the same time they did a lousy job of preparing me for the future. They talk a big talk but when it all comes down to it they need to re-evaluate why it is they became professors. They are supposed to be able to help you when infact all they want to do is help themselves. Two mandatory courses with two different professors giving you conflicting information regarding something that is vital towards job seeking/hiring...THE RESUME. The courses that are offered are being taught by people that haven't been in the actual field for 20 plus some years. You have to do one internship in order to graduate. That's great. But guess what, all the schools that really are competitive (not just saying that they are) require their students to do one ever year. Something you might want to think about. There are so many things that are wrong, academically, with IUP its pathetic. Don't even get me started on the sub-par library. You don't even want to go in there. If you want a great social college atmosphere this is where you want to go. There is always something to do. I have so many great memories of IUP. But if you are going for the academics aspect of it, I offer you this piece of advice. Take out a loan and go a better academic institution. Yes I know, no one wants to be in debt and it will initially cost you more but in the long run you'll be thankful that you did.
4th Year Female -- Class 2003
Social Life: A+, Education Quality: D+
Rate this comment:
Useless (1) (2) (3) (4) (5) Helpful
"IUP is what you make of it.
Quite Bright
Political Science
IUP is what you make of it. This is true of all things. I learned a lot about life and did receive a strong educational base during undergrad once I settled down. If you are serious about your education you will probably go on to grad school anyway. Enjoy IUP.....it does have a lot to offer. Good times!
5th Year Female -- Class 1998
Social Life: A+, University Resource Use: C
Rate this comment:
Useless (1) (2) (3) (4) (5) Helpful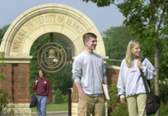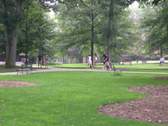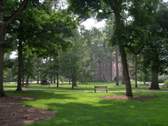 Similar Colleges by Safety