The Indiana University of Pennsylvania
"IUP is a good price and it has
Not so bright
Business - Management and Administration
IUP is a good price and it has a beautifil campus and for the most part is pretty safe. The acedemics are ok and some teachers are helpful in certain subject areas. But please do not be fooled by the website or your orientation. IUP will be nothing like that when you become a student.
1. They only care about freshman students because thats were they get the most money from. If you are an upper classmen they will NOT care about your needs for housing or classes!
2. The weather is HORRIBLE when i first started it rained every day! it rains so much their i was forced to buy a rain coat and rain boots to stay dry. It snows a lot and they do not plow off the campus so invest in some snow boots if you plan on coming here. The weather will make you depressed! I had friend but a lot of times i didnt even want to leave my dorm because it was raining, snowing, or just plain freezing outside.
3. The suites look glamorous when you come for orientation and on the website but when you really start living in them you will hate them. The walls are paper thin you can hear everyones footsteps, you hear everyones alarms in the morning so sucks for you if you have late classes and like to sleep in because you WILL be woken up! Most people dont take out their trash so there are flies that fly around in the hallway and come into your room, they also have termites. The suites are very poorly built one of the professors told me that they were only built to last for 10 years max.
4. The food places around campus are pretty good but there is not much variety so you get tired of eating the same thing. The cafe is HORRIBLE the food they serve is usually cold, has no flavor, and is usually half way cooked. I know so many people who have had bad stomach aches from the cafe food. They have the same thing almost everyday and you leave the cafe and an hour later your hungry again.
5.The social life is pretty good i had a few nice friends but if your looking for diversity IUP is not the place for you. There are very little out of state people that go here, everyone that goes here is either from Philadelphia, Pittsburg, or small rural hick town in western PA. If your looking to meet people from other states do NOT go here because you will only meet people from PA. The surrounding town is SUPER boring! Its fun at first when your a freshman and your just starting to get to know the town but after that it becomes very dry and boring. There are not many places to go or things to do because the town is so small and literally in the middle of nowhere! They have a walmart, sears, and one mall that only has about 3 stores in it. The people at these local places stare at you like you dont belong (especially when your a minority) and they are not friendly at all. Most of them look like their on drugs and dress really funny, and there are a lot of trailer park communities in Indiana and around the campus. Majority of student on the campus smoke cigarettes, you can always catch someone blowing smoke in your face when your walking to class.Overall if your an outgoing person and likes to enjoy yourself outdoors IUP is not the place for you the weather sucks and will keep you indoors. I am from Florida so im not used to being stuck inside due to bad weather. The Administration suck too you'll never be able to get anything done over the phone, students work in the offices and they never know what their talking about and will just end up transferring you to different offices. I am transferring to the University of Florida I couldnt stand this depressing school another minute. Go Gators!!
1st Year Female -- Class 2015
Campus Aesthetics: A, Faculty Accessibility: F
Rate this comment:
Useless (1) (2) (3) (4) (5) Helpful
"IUP is an outstanding school for a fantastic
Quite Bright
Other
IUP is an outstanding school for a fantastic price! I would not pick any other school to attend I love it here. They have many majors to choose from, 15000+ people lots of clubs, greek life, parties and many opportunities to help you advance in life and your career. We have beautiful facilities here on campus and the best SUITES! I have ever seen at any college in PA! They are like hotel rooms. BEAUTIFUL! I LOVE LOVE LOVE LOOOOVVVEEEE it here so much <3FUN FACT: the creator of YOUTUBE graduated from IUP
2nd Year Female -- Class 2014
Education Quality: A+, Surrounding City: C+
Rate this comment:
Useless (1) (2) (3) (4) (5) Helpful
"In terms of tuition value, you can't beat
Quite Bright
PreMed and Medical
In terms of tuition value, you can't beat IUP. The professors will take the time to learn your name and get to know you, even in lower-level classes- IUP is not terribly big, so even my freshman lecture classes never exceeded about 100-110 students. However, when I say the student body is diverse, I mean that in every way possible. It does have students that work hard and strive to make the most out of their education, but it also has students that seem to think college is one big fiesta. The latter group, unfortunately, is what seems to be the face of the university. IUP is big enough to have the classes you need, but is small enough for the professors to know you as a person and not just for the work you put out. To succeed at IUP, you not only need to have a strong work ethic, but remember that you get much more face time with profs at IUP than at mega-universities where you are referred to by your ID number more often than your name *coughPennStatecough* and they will develop an opinion of you not only academically, but personally. Consequently, make sure you mind your p's and q's around professors here, because they WILL remember you come time when you need letters of reommendation.
1st Year Male -- Class 2015
Faculty Accessibility: A+, Social Life: C+
Rate this comment:
Useless (1) (2) (3) (4) (5) Helpful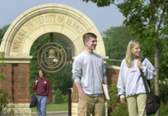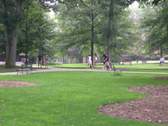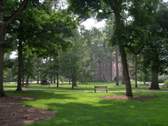 Similar Colleges by Safety