The Indiana University of Pennsylvania
"Well, the only positives about IUP is that
Quite Bright
Journalism
Well, the only positives about IUP is that the campus is really beautiful with all the trees, flowers..etc. The Campus is kind of big, and they have a wide range of majors and clubs. That's about it.
The Students at IUP are very close-minded, especially towards minorities. People look at people like they've never seen a black person or a Hispanic person. All the students who go here are from small PA towns, and apparently "aren't" used to being around minorities.
This one girl has the nerve to ask me what do I put on my "nappy hair"? Who says that to another person? I walk around campus, and people make me feel like I'm a minority.
I've been here for 2 years, and I'm transferring out next semester!!!!
2nd Year Female -- Class 2014
Innovation: B, Campus Maintenance: F
Rate this comment:
Useless (1) (2) (3) (4) (5) Helpful
Bright
Criminal
Bullying can happen anywhere: face-to-face, by text messages or on the web. It is not limited by age, gender, or "education level"!
Safe Zone - IUP - Indiana University of Pennsylvania
The university should recognize and form a new student organization to "Put bullying to a end"!
3rd Year Female -- Class 2012
Campus Aesthetics: A, Individual Value: F
Rate this comment:
Useless (1) (2) (3) (4) (5) Helpful
"I'm currently a senior graduating in May from
Quite Bright
Criminal
I'm currently a senior graduating in May from IUP. I transferred here last semester and must say I have really enjoyed my time at this school. The professors are helpful and allow you to develop your own ideas about certain material. Along with this, you are a person rather than a number. I have a personal relationship with all my professors, and in the 2,3, and 400 level courses the class sizes are fairly small. The education I have recieved has allowed for me to be successful in anything that I do. The school is big enough that you can meet new people every weekend, yet small enough to maintain close relationships with those that you've already met. The only problems I have with IUP are that the partying gets old. This occurs pretty much anywhere, so I wouldn't consider it a huge deal. Another problem is the amount of class sections offered. This semester they have limited the amount of each class offered to save money. This makes it difficult when you're scheduling, because the times can be far apart that you're in class all day. This may be eliminated in a few years if the economy turns around. Overall, anyone looking for a good school that allows for lasting friendships and a solid education should chose IUP. I'm going to miss it once I'm gone.
2nd Year Male -- Class 2012
Education Quality: A+, Surrounding City: C+
Rate this comment:
Useless (1) (2) (3) (4) (5) Helpful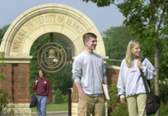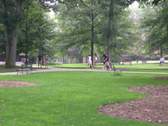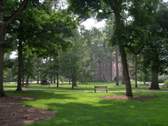 Similar Colleges by Safety