The Indiana University of Pennsylvania
"The only real downside to this campus is
Quite Bright
Urban Planning
The only real downside to this campus is the parties. I'm here for my education and only my education. I started college at the age of 21 so most of my party phase was dished out between then and high school. I am surprised nobody has asked me to buy them alcohol yet. Living off campus isn't much of an escape from the noise. In fact it gets worse. My neighbors have been arrested on several occasions for noise violations. But as with all things you will get used to it. I learned to just run a fan at night to block out the noise. As far as the school goes my department is amazing. I have really helpful professors and the grad students are always willing to help. This is not true for all departments though. I have heard many horror stories about unhelpful faculty in other departments but I don't know enough first hand about them to give a definitive answer. If my department were anything like the stories I hear I would probably transfer schools.
1st Year Male -- Class 2015
Useful Schoolwork: A+, Social Life: D-
Rate this comment:
Useless (1) (2) (3) (4) (5) Helpful
"Well, the only positives about IUP is that
Quite Bright
Journalism
Well, the only positives about IUP is that the campus is really beautiful with all the trees, flowers..etc. The Campus is kind of big, and they have a wide range of majors and clubs. That's about it.
The Students at IUP are very close-minded, especially towards minorities. People look at people like they've never seen a black person or a Hispanic person. All the students who go here are from small PA towns, and apparently "aren't" used to being around minorities.
This one girl has the nerve to ask me what do I put on my "nappy hair"? Who says that to another person? I walk around campus, and people make me feel like I'm a minority.
I've been here for 2 years, and I'm transferring out next semester!!!!
2nd Year Female -- Class 2014
Innovation: B, Campus Maintenance: F
Rate this comment:
Useless (1) (2) (3) (4) (5) Helpful
Bright
Criminal
Bullying can happen anywhere: face-to-face, by text messages or on the web. It is not limited by age, gender, or "education level"!
Safe Zone - IUP - Indiana University of Pennsylvania
The university should recognize and form a new student organization to "Put bullying to a end"!
3rd Year Female -- Class 2012
Campus Aesthetics: A, Individual Value: F
Rate this comment:
Useless (1) (2) (3) (4) (5) Helpful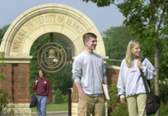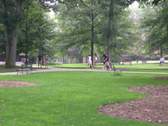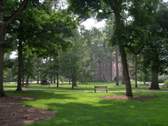 Similar Colleges by Safety