The Indiana University of Pennsylvania
"My counselor was NEVER available to help me
Average
Business - Management and Administration
My counselor was NEVER available to help me even during class selection times. I made multiple visits in person to his office during his posted office hours and he was never there. He did not reply to any emails. I had to ask for help from another counselor who laughed about my inability to track down my assigned counselor. The campus police are over zealous when trying to track down party goers. They will grabbed you by the arm if they see you trip on a step and breathalyze you. They will come to your dorm and cover the peep hole to gain access to your room and search it. It feels like a police state. If you do anything out of the ordinary..like laugh too loud in the hall, the police are all over it. Someone jumped from the roof of the garage and committed suicide the first week I was here. I walked past the scene. It should have been my first clue. I am not coming back to this place....ever. All of my excitement about launching my college career, making new friends, having fun, have been crushed. My spirit is broken. I just want to go home and lick my wounds and start over somewhere else. #worsecollegeever
1st Year Male -- Class 2019
Campus Aesthetics: B, Education Quality: F
Rate this comment:
Useless (1) (2) (3) (4) (5) Helpful
Bright
Nursing
"Overall a good school faculty are nice, students are friendly. I've only attended here for a year so far.
1st Year Female -- Class 2018
University Resource Use: A+, Surrounding City: B-
Rate this comment:
Useless (1) (2) (3) (4) (5) Helpful
"The professors at this
Quite Bright
Education
The professors at this university think that they are Harvard educated but in actuality they are no more than community college graduates who could not land a real job at a real university like Harvard or MIT.
1st Year Male -- Class 2018
Campus Aesthetics: B-, Education Quality: F
Rate this comment:
Useless (1) (2) (3) (4) (5) Helpful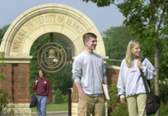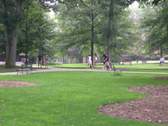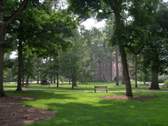 Similar Colleges by Safety