The University of Pittsburgh Pittsburgh Campus
| | |
| --- | --- |
| Total Grad Surveys | 15 |
| Females | 10 |
| Males | 5 |
| Avg years at University | 2.1 |
| | |
| --- | --- |
| Research Quality | C (4.6) |
| Research Availability | C+ (5.1) |
| Research Funding | C (4.8) |
| Graduate Politics | C (4.3) |
| Errand Runners | C+ (5.1) |
| Degree Completion | B- (5.9) |
| Alternative pay [ta/gsi] | C+ (5.3) |
| Sufficient Pay | C (4.8) |
| Competitiveness | C (4.4) |
| Education Quality | C (4.5) |
| Faculty Accessibility | C (4.7) |
| Useful Research | C+ (5.2) |
| | |
| --- | --- |
| "Individual" treatment | C- (3.8) |
| Friendliness | C- (3.6) |
| Safety | C (4.4) |
| Campus Beauty | B- (5.9) |
| Campus Maintenance | B (6.6) |
| University Resource/spending | C (4.9) |
| | |
| --- | --- |
| Extracurriculars | B- (6.5) |
| Success-Understanding | C+ (5.5) |
| Surrounding City | B+ (7.5) |
| Social Life/Environment | C+ (5.5) |
FriendlinessC-
Surrounding CityB+
"

I guess I got what I paid for

Sep 25 2011

School of Information

I guess I got what I paid for. I chose Pitt because the combined savings of in-state tuition rates, a shorter degree program and not having to take the GREs. The problems begin with the draconian administrators and end with faculty that are unhelpful at best and snobs at worst. My classes were larger than I had as an undergraduate, tenured faculty were abominable and do absolutely nothing to help their students get jobs after graduation. Even the best instructors were clearly overwhelmed at times. The good news? The vast majority of my classmates were a pleasure. Plus, Pittsburgh's low cost of living makes it relatively easy to live on a shoestring budget. I would only recommend Pitt to someone who knows EXACTLY what they are doing because the administration WILL NOT help you if you get lost.
"

My experience in the School of Education has

Jun 15 2011

Education

My experience in the School of Education has been extremely disappointing. Classes are poorly planned and entirely focused on theory, and they are a way to put in hours rather than actually learn anything. The school also recruits with the school's reputation, use of stipends, and amount students will learn in their field; however, they no longer award stipends (which they will not verify until midway through first semester), their reputation has been inflated, and the only place students will learn anything truly useful is their placement site. One positive for the program is the yearlong internship, but paying additional funds to the school for a placement site to teach what the program should've been teaching is outrageous.
"

University of Pittsburgh is a great school in

Jun 15 2011

Public Policy

University of Pittsburgh is a great school in a great city, with plenty to do for all tastes and preferences. I came from 13 years in the military and was a little disappointed in my graduate program with how many people straight out of undergrad there were. However, there is still a good mix of experience levels and 75% of the faculty are really good and helpful. That would be hard to find at most other schools. The Graduate School of Public and International Affairs is unique and highly rated for good cause. And Pittsburgh has been repeatedly voted one of the top liveable cities in the US.
"

Do not go to the University of Pittsburgh

Dec 18 2010

School of Information

Do not go to the University of Pittsburgh if you are gay or lesbian and "out" because some of the faculty are homophobic. They also grade on favoritism and break their own academic integrity policies. Blatant discrimination in the classroom. Filthy restrooms in almost all the buildings. Dirty classrooms and public areas. All the other students seem to hate the program and the teachers with passion. Teachers return the hatred in kind. Not a healthy learning environment.
"

I'm in a PhD program in the Medical

Nov 06 2008

Biology

I'm in a PhD program in the Medical School and teh resources that are available to us fro reseacr are amazing. To any student planning to apply to PITT for a graduate program in Biology or Medicine, do not think twice-APPLY! There's a whole lot of funding (We're 6th on the list of the highest funded institutes nationally) and the standards of research are of the highest quality. True, we may not have Nobel laureates here, but the work that's ongoing, should see at least one over the next couple of years.

Our course work mainly makes us analyze various physiological criteria and we are encouraged to come up with experiments to both analyze and solve the same.

The environment is more suited for a study atmosphere. There are a whole lot of students, what with Carnegie Mellon so close, and a whole lot of students to interact and discuss ideas with.

On the cultural front, there are always things to do: Operas, symphonys, ballets, theater, and the carnegie musuems..All the best in your quest for a good university!
"

After four years, I am still pleased with

Jul 10 2008

Anthropology

After four years, I am still pleased with my decision to go to Pitt. There are many pros and cons, like any other school, but it is essentially what you make of it. I graduated from high school in NYC and obviously, Pitt was completely different. The city itself can not really be called a "city", downtown is dead quiet. The neighborhood of Oakland, where Pitt is located, can be conjested during the day because of students and hospital staff but for the most part, this is a very, very quiet town. I personally found it refreshing. I found for the most part that University staff are not very helpful. It's in your best interest to get to know each of your professors very well or you could go the first two years being just a number. There are a number of extra curricular activities but it's up to you to put in effort (as it should be). Greek life is a waste of time and money. Only join if you're desperate and can't make friends any other way. The two biggest problems with Pitt are 1. HORRIBLE, HORRIBLE, student off-campus housing. I'm talking, depolorable. Unsafe. Filthy. You'll need to dish out extra $$ to live in one of the few, nicer buildings, or ShadySide. 2. Racial tension. Pitt is very diverse, but not in a positive way. Blacks and Whites don't mix well (or much at all) on this campus. Black Action Society and Black Greek Life is very big in it's own right, but it's completely separate from everything else on campus. I'm white and for three years I lived with my black roommate, which was apparently an issue amongst most of the black community on campus.

Pitt's campus is beautiful and well maintained. Pittsburgh weather is terrible, and depressing. Night life is....okay. I've seen better and I've seen much worse. So it's not really a factor. Overall, Pitt is a good time and a solid education. It's definitely not a good fit for everyone though.
"

The University of Pittsburgh is a bureaucratic nightmare

Feb 20 2008

Public Policy

The University of Pittsburgh is a bureaucratic nightmare. It's 1000 times worse than a visit to the DMV, but, unlike the DMV, your visit will last years instead of hours. Each department has a completely different set of policies and paperwork. No departments talk to each other. The staff, consistently, throughout the entire university is unprofessional and uninterested in doing their jobs. Instead of the financial aid department picking up the phone to talk with the billing department to make procedure that aligns, staff use students as messengers, sending you back and forth from one building to another with "they sent me here and said this should be your job" messages. You will literally spend the first 2 weeks every semester attempting to get registered, to get your financial aid, etc. Just like a full-time job. Staff consistently state that "it's not their job" to meet with students, to fix problems that are atypical, or to even pick up a phone to call a different department. It takes 5 or 6 forms PLUS a variety of signatures just to sign up for a single class. The financial aid department is unconcerned with legality of their practices, and speaking with a manager is impossible. The entire university runs on a "if we ignore it, the problem will go away" attitude. "And, anyway, if it doesn't, it's no concern to me... it must be someone else's job to fix it." The online systems are horrendous. I love Pittsburgh, but you will undoubtedly feel like your head is going to explode over and over if you go to U Pitt.
May 20 2007
Business - Management and Administration
"

So far, I've had the experience of a lifetime. I wish I would've gone to Pitt for undergrad!
"

If I had my life to live over,

Oct 13 2003

Other

If I had my life to live over, I would have never come to this pretentious fortress of demoralizing, haphazardly placed concrete hell in the Rust Belt called Pitt. No, I would have gone to some other institution, where, I hope, I would have been treated more like a human being than a social security number rag doll.

The bureaucracy is mired in various levels of curruption, and misguided conservatism, up to the presidency, who gives himself a pay raise every six months or so at everyone else's expense. They built a new stadium (what was so wrong with the old one?), only to cut back on courses in my own (library and information science) department.

I would not recommend the University of Pittsburgh for non-traditional students. I am three credits short of a 2nd bachelors degree in Russian, yet I was told "how can you work on a bachelor's and a master's degree at the same time?" Oh well ------- just beware
"

If you are disabled or deaf

May 27 2002

Education

If you are disabled or deaf...do NOT go to the University of Pittsburgh. It is one of the highest paid/financed universities in the nation, but bad for those with disabilities, racial minorities, and not real good for women. Especially in the sciences!They fight every change that comes down the pike! And are not encouraging of deaf/disabilities going to postsecondary institutions. Many of the older professors are extremely prejudicial, and unwilling to change.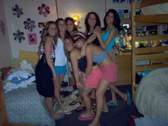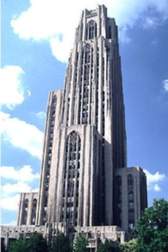 Similar Colleges by Education Quality