The University of Houston
"What I really like about the University of
Bright
Biology
What I really like about the University of Houston is the people, they're pretty nice, and the school isn't as segregated as I thought it would be. I love living on campus, everything I need is within walking distance, and next semester, my classes will be in the same building as my dorm. Enough about what I like, let's talk about what I really don't like:
I'm an biomedical engineering major, and unfortunately made the mistake of doing honors. Now I'm stuck in a class called Human Situation that I absolutely hate. It will always be among the worst experiences I would have in this university. I don't appreciate how the Honors college forces students to take ten hours of Human Situation, because it's more geared toward liberal arts majors, not science and math majors. My advice is if you're going into the STEM field, think long and hard about doing honors. STEM classes are already hard as it is, please don't add more stress to yourself by taking a class that has zero benefits.
1st Year Female -- Class 2017
Friendliness: A+, Education Quality: F
Rate this comment:
Useless (1) (2) (3) (4) (5) Helpful
"The roads needs improvement,
Quite Bright
Fine Arts - Painting/Sculpture/Photography/etc
The roads needs improvement, Parking SUCKS, Traffic is horrible, Bad location, Tuition is high, Some buildings are small and dirty, the staff was rude, the professors don't really care if you pass or fail.
3rd Year Male -- Class 2015
Campus Maintenance: D+, Useful Schoolwork: F
Rate this comment:
Useless (1) (2) (3) (4) (5) Helpful
"In some ways, extra education was a waste.
Quite Bright
Chemistry
In some ways, extra education was a waste. STEM has been in a recession/depression since the Sputnik era. UH had no concept of career counseling or advice when I was there, so no help there getting into a field that would have been more lucrative. The culture in the 70's was that the students were there for UH to collect tuition and fees, not that UH was there to serve the students. I hope that has changed.
Alumnus Male -- Class 2000
Starting Job: Research scientist; Preparedness: B Reputation: B
Rate this comment:
Useless (1) (2) (3) (4) (5) Helpful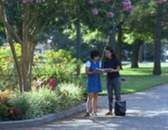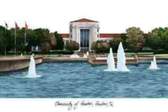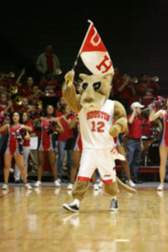 Rankings UHouston appears in
Similar Colleges by Safety