The University of Houston
"UH is definitely worth it.
Quite Bright
UH is definitely worth it. The Honors College & the C.T. Bauer College of Business offer really competitive packages to incoming freshmen.
Finance: I found the perfect fit. The Professional Program in Global Energy Management allows science/math minded students to complete Calc 1-3, Engineering Physics, etc.. and pursue a degree that's geared towards Energy & Economics. I plan on pursuing a dual degree in Environmental Science as well.
The Honors Business Advisors/Program is OUTSTANDING. They have supported my ambitions and have advised me appropriately from the minute I walked in. They insure that we don't take useless waste-of-time classes and refer us to very well taught classes.
Honors: Classes are small. Students are bright. Professors are well educated and expect high quality performance. Honors Minors & Certificates are one of a kind.
UH: Classes are much bigger. Campus is OK. They're working on it though-many new buildings and dorms have and will continue to be built. An emerging university with high ambitions, can't go wrong choosing UH. Go Coogs!
2nd Year Male -- Class 2016
Education Quality: A+, Collaboration/Competitive: C
Rate this comment:
Useless (1) (2) (3) (4) (5) Helpful
"What I really like about the University of
Bright
Biology
What I really like about the University of Houston is the people, they're pretty nice, and the school isn't as segregated as I thought it would be. I love living on campus, everything I need is within walking distance, and next semester, my classes will be in the same building as my dorm. Enough about what I like, let's talk about what I really don't like:
I'm an biomedical engineering major, and unfortunately made the mistake of doing honors. Now I'm stuck in a class called Human Situation that I absolutely hate. It will always be among the worst experiences I would have in this university. I don't appreciate how the Honors college forces students to take ten hours of Human Situation, because it's more geared toward liberal arts majors, not science and math majors. My advice is if you're going into the STEM field, think long and hard about doing honors. STEM classes are already hard as it is, please don't add more stress to yourself by taking a class that has zero benefits.
1st Year Female -- Class 2017
Friendliness: A+, Education Quality: F
Rate this comment:
Useless (1) (2) (3) (4) (5) Helpful
"The roads needs improvement,
Quite Bright
Fine Arts - Painting/Sculpture/Photography/etc
The roads needs improvement, Parking SUCKS, Traffic is horrible, Bad location, Tuition is high, Some buildings are small and dirty, the staff was rude, the professors don't really care if you pass or fail.
3rd Year Male -- Class 2015
Campus Maintenance: D+, Useful Schoolwork: F
Rate this comment:
Useless (1) (2) (3) (4) (5) Helpful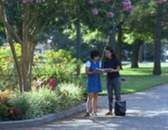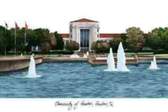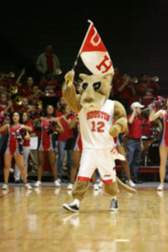 Rankings UHouston appears in
Similar Colleges by Safety