The College of William and Mary
"I am a transfer here, and so far
Super Brilliant
History/Histories (art history/etc.)
I am a transfer here, and so far it has been great. I love being able to walk across the street to get to restaurants, the campus has some really nice looking parts, people are caring and involved in the campus community/clubs, and the academics for my major (history) are great. I also have a second major in Psychology, and so far the quality of those classes has been good, but not amazing. The food could use some help, but everything else is pretty darn good, or even Great! Certainly better than my old school! I would give it a 4.5/5 overall.
1st Year Male -- Class 2017
Faculty Accessibility: A+, Campus Aesthetics: B
Rate this comment:
Useless (1) (2) (3) (4) (5) Helpful
Quite Bright
Math
"Great college that I would recommend to anyone. School has a perfect balance of everything.
1st Year Male -- Class 2018
University Resource Use: A+, Useful Schoolwork: B
Rate this comment:
Useless (1) (2) (3) (4) (5) Helpful
"William and Mary was great.
Super Brilliant
Neuroscience/Cognitive Science
William and Mary was great. I received a great education, but I think a lot of other liberal arts colleges could give that to an applicant. What William and Mary seemed to do better than other schools was an absolutely amazing orientation. I knew everyone on my hall on a first name basis and they did a great job of "fostering community" as lame as that sounds.
Do not come here to party. Greek life exists, it's not destitute, but if that's your motivation for college you would be best served elsewhere.
Come to WM for the rigorous (but not needlessly cutthroat or stressful) education. I didn't have a bunch of busywork, any work there was seemed directly relevant to my development. As always for any school rate my professor is a must, although on average WM does better than most schools.
In the end WM has amazing placement into grad programs which if you're motivated is where you'll want to go after this. Personally I will be attending medical school and I owe this partially to WM for preparing me for the MCAT through coursework as well as some of the administration sticking their necks out to get me shadowing experience.While colonial Williamsburg isn't somewhere I thought I would have enjoyed living for 4 years looking back I was glad I made the choice I did.
Alumnus Male -- Class 2000
Preparedness: A+ Reputation: B+
Rate this comment:
Useless (1) (2) (3) (4) (5) Helpful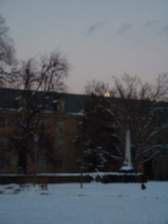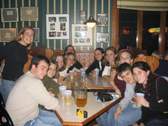 Rankings WM/CWM appears in
Similar Colleges by Safety