"Most of my experience here at Mason has
Not so bright
Other
Most of my experience here at Mason has been outstanding however, as of late, I have come up with a few complaints. The Arabic program at this school is garbage. the teachers do not help the beginning students at all. the class is tailored to the students who are already natives and it drives me crazy. Last week my professor accused me of not doing my work because I had no idea what was going on in class. However, I do my work. I literally spend 10 hours a week trying to comprehend everything we do but it is not sufficient. All the staff of the arabic program are adjunct professors so they are never here and they never respond to their emails. I wish the university would hire professors who are not Arab natives for the low level classes so they could commiserate with the students and think of alternative ways of teaching. Native speakers do not understand why someone would not get their language because they speak it.. their arrogant and sanctimonious attitudes bother me greatly.
1st Year Female -- Class 2019
Education Quality: A+, Useful Schoolwork: D+
Rate this comment:
Useless (1) (2) (3) (4) (5) Helpful
"I dont recommend this school to bright students.
Super Brilliant
Computer Science
I dont recommend this school to bright students. It is not challenging at all even if you are doing computer science. It is a commuter school and feels exactly like high school. There are a lot of weird people in the campus and I felt a little unsafe going to classes. Please save yourself and have a great experience at other colleges
1st Year Female -- Class 2018
Campus Aesthetics: A-, Useful Schoolwork: F
Rate this comment:
Useless (1) (2) (3) (4) (5) Helpful
"Great School.
Not so bright
Physics
Great School. It's a big school with a small school feel. The teacher are helpful, although every once in while you will get a condescending teacher. The new library is really nice and perfect for studying. DO RESEARCH!! I cannot stress that enough. overall good school. Nothing fancy but we have a lot of cool stuff like a huge observatory, where you can volunteer at. There are students who are careless about school but thats everywhere. Most of those students do terrible their first year and either drop out or get kicked out so Mason is pretty good at weeding out the dumb kids. So if you hate your freshman class, dont worry a lot of them will be gone by the end of the year because of grades. If you are passionate about your studies you will do very well here.
2nd Year Male -- Class 2019
Useful Schoolwork: A+, Campus Maintenance: B+
Rate this comment:
Useless (1) (2) (3) (4) (5) Helpful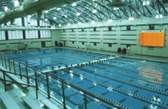 Similar Colleges by Safety