Campus News:
"

The campus is not safe for women or men

Jul 06 2014

Business - Management and Administration

The campus is not safe for women or men. Sexual assault in the fall. Violent attacks from football players, football players also robbed the campus and got away with about 350 computers plus other items from the school and students. They had keys to the dorms. I do not feel safe on campus and many of my females friends feel the same. The football team is out of control. Why does the college allow this type of people to be recruited at the school

2nd Year Female -- Class 2018

Campus Aesthetics: B+, Useful Schoolwork: F
"

Same price as an ivy

Jul 06 2014

Neuroscience/Cognitive Science

Same price as an ivy..... NONE of the perks. Seriously the biggest waste of money, not to mention disappointing academic standards. I seriously feel like i never left high school.

2nd Year Female -- Class 2016

Perceived Campus Safety: B-, Education Quality: F
"

This is a great school if you end

Oct 05 2014

Finance

This is a great school if you end up in the right major. You're always going to have classes that suck and some where you cram and never need it again. But with the right faculty member with you, if you want to go far you really can. It took me two tries to get it right, but once I found Finance I knew I did. I have a great job and life now and I felt I had a lot more preparation than the rest of the new hires I joined with. Sure the general services could be improved so you feel like more than a lump when you walk up to a service window, and it doesn't have everything a big city does at night like Chicago, but Carthage does have a lot, and the professors who care really help you more than any I have heard of from my friends. My advice: find a friendly professor (there are a lot) in an area you like and work with them. You will get an education beyond what you can get almost anywhere else.

3rd Year Male -- Class 2014

Faculty Accessibility: A+, Individual Value: C+
Recently Reviewed Schools!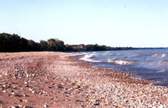 Similar Colleges by Safety