Middle Tennessee State University
21 Alums took the salary survey
MTSU Alumni Salary over Time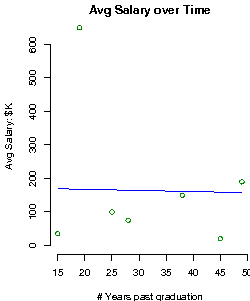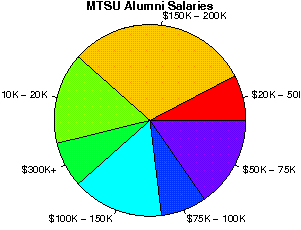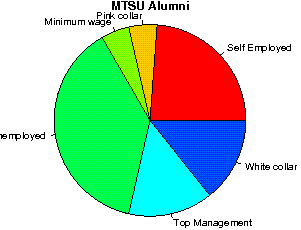 Said that MTSU contributed
| | |
| --- | --- |
| 4.76% | 75-100% to their career success |
| 38.10% | 50-75% to their career success |
| 14.29% | 25-50% to their career success |
| 42.86% | 0-25% to their career success |
Had the employment status
| | |
| --- | --- |
| 23.81% | Self Employed |
| 14.29% | Top Management |
| 14.29% | White Collar workers |
| 4.76% | Pink Collar workers |
| 0.00% | Blue Collar workers |
| 4.76% | Entry Level employees |
| 38.10% | Unemployed. |
Life Satisfaction
| | |
| --- | --- |
| 57.14% | Are satisfied with their current job. |
| 57.14% | Said things are generally going well. |
| 19.05% | Are still in the field they majored in in college. |
Reputation & Preparedness
| | |
| --- | --- |
| Help from Reputation | 2.9 |
| Preparedness for Real world | 3.2 |
Most Frequently mentioned Graduate Jobs

Physician (4), Csjquvqvdrj (1), Inpqaeszhqlpsekeywk (1), Nuqvaumxcbs (1), Kblyoilbuhrzzpbmtlk (1),
% went on to Graduate or Professional Ed.
55.6%
"
... The faculty is for the most part friendly and helpful, but when it comes to career planning MTSU is horrible ...
Read full comment
"
... I started my college career by being a History major but then soon changed to Psychology and after that settled with English ...
Read full comment
"
... You can be sure those private universities cost more per year than my entire college career ...
Read full comment