The Otis College of Art and Design
16 Alums took the salary survey
OTIS/OAD Alumni Salary over Time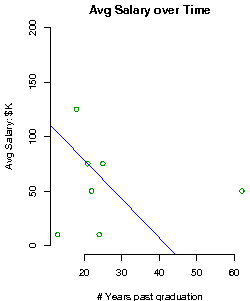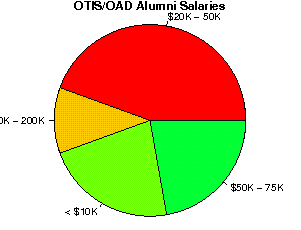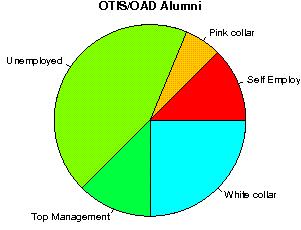 Said that OTIS/OAD contributed
| | |
| --- | --- |
| 25.00% | 75-100% to their career success |
| 18.75% | 50-75% to their career success |
| 12.50% | 25-50% to their career success |
| 43.75% | 0-25% to their career success |
Had the employment status
| | |
| --- | --- |
| 12.50% | Self Employed |
| 12.50% | Top Management |
| 25.00% | White Collar workers |
| 6.25% | Pink Collar workers |
| 0.00% | Blue Collar workers |
| 0.00% | Entry Level employees |
| 43.75% | Unemployed. |
Life Satisfaction
| | |
| --- | --- |
| 37.50% | Are satisfied with their current job. |
| 31.25% | Said things are generally going well. |
| 37.50% | Are still in the field they majored in in college. |
Reputation & Preparedness
| | |
| --- | --- |
| Help from Reputation | 4.6 |
| Preparedness for Real world | 4.4 |
Most Frequently mentioned Graduate Jobs

Designer (5), Associate (2), Artist (2), Director (2), Design (2),
% went on to Graduate or Professional Ed.
12.5%
"
... I was terrified about getting out into the real world, my confidence had been shaken and I no longer trusted my creative instincts ...
Read full comment
"
... " This isn't high school anymore and you are challenged everyday because you will eventually have to deal with more when you go out to the real wo...
Read full comment
"
... They claim to teach like the "real world" and that the teachers are working in the industry ...
Read full comment
"
... i could not get the classes i wanted or needed for my choice of career ...
Read full comment
"
... Art school is not so much about grades, as it is about what you learn and cultivate into a career ...
Read full comment