Saint Cloud State University
9 Alums took the salary survey
SCSU Alumni Salary over Time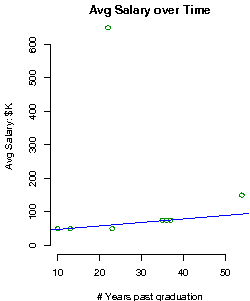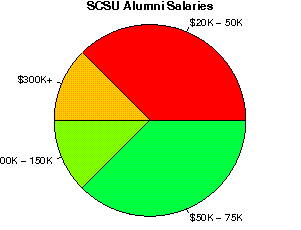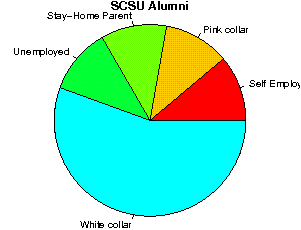 Said that SCSU contributed
| | |
| --- | --- |
| 33.33% | 75-100% to their career success |
| 22.22% | 50-75% to their career success |
| 22.22% | 25-50% to their career success |
| 22.22% | 0-25% to their career success |
Had the employment status
| | |
| --- | --- |
| 11.11% | Self Employed |
| 0.00% | Top Management |
| 55.56% | White Collar workers |
| 11.11% | Pink Collar workers |
| 0.00% | Blue Collar workers |
| 0.00% | Entry Level employees |
| 11.11% | Unemployed. |
Life Satisfaction
| | |
| --- | --- |
| 77.78% | Are satisfied with their current job. |
| 88.89% | Said things are generally going well. |
| 66.67% | Are still in the field they majored in in college. |
Reputation & Preparedness
| | |
| --- | --- |
| Help from Reputation | 3.5 |
| Preparedness for Real world | 5.6 |
Most Frequently mentioned Graduate Jobs

Elementary (2), Claims (2), Supervisor (2), Analyst (2), Aviator (2),
% went on to Graduate or Professional Ed.
11.1%
"
... I believe many employers are as much impressed by the mere fact that a young man or woman "stuck it out", then by what that person has learned .....
Read full comment
"
... He didn't care that I had a job lined up and that the employer should work around my schedule ...
Read full comment
"
... The employers who come to the school will look for them and will select the students who do them ...
Read full comment