Your Chances at ASU
(on ACT score alone)
Your Chances at ASU
(on SAT score alone)
Men

Women

# Applicants

14,512

15,259

# Admitted

12,339

13,456

% Admitted

85.0%

88.2%

% Overall

86.6%
Sep 11 2014
Language - French/Spanish/etc.
I attended a community college and transferred in. It wasn't very difficult. If you're still in high school, I highly recommend doing this too. Starting out at this school from the beginning is a mistake in my mind.
Male
Sep 06 2014
Finance
Go here only if you want to live in a Police State
Male
May 14 2014
Psychology
Transferred from another university which was a HUGE mistake. University of Arizona was a way BETTER school. DO NOT GO HERE!
Female
Mar 03 2014
Other
I just applied and got in. I don't know a single person who has been denied.
Female
Oct 26 2013
Engineering Department
Besides the engineering and business schools, and the honor's college, anything you did in high school at least decent, along with an average SAT/ACT score will land you here just fine. I made it into the engineering school with about a 1200 on the SAT (2 parts), I believe an 1150 is about what they want you to have. Overall, it's really not hard to get into here. If you plan on doing engineering or business though don't slack off senior year of high school though.
SAT: 1790 Male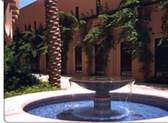 Similar Colleges by Education Quality