May 14 2004
Political Science
It's fairly easy to get into ASU, however standards are rising. The university admits most students, esp. if you are from Arizona. However, the dumber ones drop like flies within the first month. If you have an SAT of 1150+ and were in the top third of your high school class, you are fine. Also, ASU is very generous with AP. You need a 4, but they don't cap the number you can transfer.
SAT: 1240 Male
Dec 12 2003
Other
Worked hard in high school and took and scored well on all the required tests and exams (ACT, SAT I and II). I am a transfer student with a 3.4 GPA so it was not that difficult to get acccepted when I applied.
ACT: 24 SAT: 1080 Male
Jun 18 2003
Political Science
To get into ASU have high decent test scores and decent grades. Admission standards are getting tougher, but its still not super hard.
ACT: 26 SAT: 1290 Male
Apr 19 2003
Business - Management and Administration
Just do well in school and u should be fine. The admissions dept isnt too tough but they dont accept everyone so as long as ur a fairly good student u shouldnt worry. Have fun and dont party too much or u'll get kicked out
Male
Nov 15 2002
Biology
ASU is pretty easy to get into, so I will not make any general recommendations. However, I will say the many people who apply to the honors program drop out, because of the work load. If you apply and get in, you may want to consider if it is right for you.
ACT: 32 SAT: 1550 Male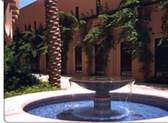 Similar Colleges by Education Quality