Your Chances at ASU
(on ACT score alone)
Your Chances at ASU
(on SAT score alone)
Men

Women

# Applicants

14,512

15,259

# Admitted

12,339

13,456

% Admitted

85.0%

88.2%

% Overall

86.6%
Mar 03 2014
Other
I just applied and got in. I don't know a single person who has been denied.
Female
Oct 26 2013
Engineering Department
Besides the engineering and business schools, and the honor's college, anything you did in high school at least decent, along with an average SAT/ACT score will land you here just fine. I made it into the engineering school with about a 1200 on the SAT (2 parts), I believe an 1150 is about what they want you to have. Overall, it's really not hard to get into here. If you plan on doing engineering or business though don't slack off senior year of high school though.
SAT: 1790 Male
Aug 06 2013
Social Work
The process is fairly easy. Just follow the detailed instructions.
Male
Jul 08 2013
Chemistry
Finish higher secondary school. I reccomend that they dont apply.
SAT: 1300 Male
May 23 2013
Chemistry
I just signed up. It has an 89% acceptance rate which just furthers my statement.
SAT: 1800 Male
Apr 16 2013
Education
DONT DO IT..easy to get it in but a waste of time and money.
Female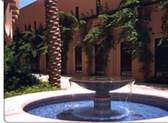 Similar Colleges by Education Quality