Your Chances at ASU
(on ACT score alone)
Your Chances at ASU
(on SAT score alone)
Men

Women

# Applicants

14,512

15,259

# Admitted

12,339

13,456

% Admitted

85.0%

88.2%

% Overall

86.6%
Aug 06 2013
Social Work
The process is fairly easy. Just follow the detailed instructions.
Male
Jul 08 2013
Chemistry
Finish higher secondary school. I reccomend that they dont apply.
SAT: 1300 Male
May 23 2013
Chemistry
I just signed up. It has an 89% acceptance rate which just furthers my statement.
SAT: 1800 Male
Apr 16 2013
Education
DONT DO IT..easy to get it in but a waste of time and money.
Female
Dec 09 2012
Biology
Basically be breathing when you get your GED/HS Diploma.
SAT: 1840 Female
Jul 08 2012
Engineering Department
talk to students(grads) who are participating in your desired field/career path.
Male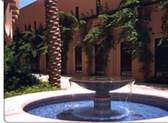 Similar Colleges by Education Quality