Feb 17 2010
Social Work
Are you kidding????? ASU is the community college that thinks its a university?
ACT: 25 Male
Jan 18 2010
PreMed and Medical
ASU checks for your pulse and your taxes, and that's about it! I read they have a 95 pecent acceptance rate-I'm not surprised!
SAT: 1880 Female
Dec 12 2009
Criminal
I recommend staying the hell away.
Male
Nov 08 2009
Other
I did not even submit my SAT scores until 2 months after i received my letter of acceptance.
SAT: 1360 Male
May 05 2009
Criminal
If you can't get in here may god help you
Female
Jan 23 2009
Criminal
The school is not that hard to get into simply to put it it's ASU now I havent been here too long so my opinion may change on the academics but I am also going by the reputation it has and I will be transferring after this semester.
Female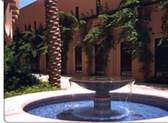 Similar Colleges by Education Quality