The College of New Jersey
Your Chances at CNJT
(on ACT score alone)
Your Chances at CNJT
(on SAT score alone)
Men

Women

# Applicants

4,437

5,713

# Admitted

2,087

2,623

% Admitted

47.0%

45.9%

% Overall

46.4%
Mar 20 2014
Political Science
I got a very good SAT score, and had a 4.3 GPA (weighted) throughout HS. This was my safety school, so I didn't put much thought into it. It was my home state, so I applied to this school. If you want to get in, don't be a complete idiot in HS, and try and get a 1600 or higher on the SAT. That should do it.
SAT: 2200 Male
Jan 23 2014
Art & Design Department
Here's what I'd recommend if you want to get into this college: Don't try. Not worth your money.
Female
Dec 24 2013
Criminal
applied early decision
my recommendation is apply to RUTGERS. i have many friends who are loving it while i am miserable.
Female
Dec 20 2013
Biology
If you want to study at TCNJ. Don't become a victim of their arrogant and useless biology department. Consider other options.
Female
Nov 07 2013
Political Science
As a transfer student,I can't speak for everyone. I had a 3.4 GPA and was president of two clubs, but I've seen accepted students who were lightyears below me in terms of grades and sommunity involvement This school will drabble on and on about how competetive they, but in reality, a transfer student would just need 3.0 coupled with some extraciricular involvement. For high school students, be aware that the admissions process is slightly more selective.
Male
Apr 27 2013
Other
I got a pretty decent score on my SAT (1860-something).
I also took increasingly challenging courses each year. I had 3 AP courses senior year, so my GPA dropped from a 3.8 to 3.25, but I think they probably value individuals that are willing to move outside their comfort zone than they do those who play it safe. Better to get an average grade in very difficult courses than it is to get an A+ in easy ones.
TCNJ also likes people who join clubs or sports. Getting some type of leadership position in those is preferable.
TCNJ is also not discriminatory towards LGBTQ things if you're worried about that when applying. I put down that I was heavily involved in my GSA and still got in, as did a lot of other individuals that I know (if anything I think TCNJ values the diversity, but I can't say that for certain).
I do not remember what my essay for this school was about at all, so it probably doesn't matter very much. Still try on it obviously, but I would focus more on the academic and extracurricular aspects.

Female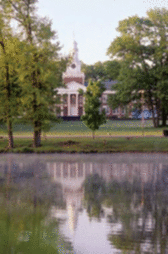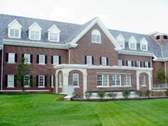 Similar by Education Quality
| | | | |
| --- | --- | --- | --- |
| # | School | Prog | Score |
| 1 | | 8.7 | A- 8.6 |
| 2 | | 8.5 | A- 8.4 |
| 3 | | 8.4 | A- 8.4 |
| 4 | | 7.8 | B+ 7.8 |
| 5 | | 8.0 | B+ 7.7 |
| 6 | | 7.5 | B+ 7.5 |
| 7 | | 7.5 | B+ 7.4 |
| 8 | | 7.2 | B 7.1 |
| 9 | | 7.1 | B 7.1 |
| 10 | | 7.2 | B 7.0 |
| | | | |
| 11 | | 7.5 | B 7.0 |
| 12 | | 7.1 | B 7.0 |
| 13 | | 6.9 | B 6.8 |
| 14 | | 6.6 | B- 6.5 |
| 15 | | 6.5 | B- 6.4 |