Colorado State University Fort Collins
Your Chances at CSU
(on ACT score alone)
Your Chances at CSU
(on SAT score alone)
Men

Women

# Applicants

7,527

9,032

# Admitted

5,346

7,218

% Admitted

71.0%

79.9%

% Overall

75.9%
Apr 16 2014
Architecture & Urban Planning Department
DO NOT GO TO CSU AS A TRANSFER STUDENT!!! They just make you re take all of those exact same classes anyway. Happens to every single transfer student, and it will happen to you. CSU accepted me into the school and told me all of my credits I had already done would transfer, no problem. A year of out of state tuition later I find out my credits will not transfer and I would have to start as a freshman. I was utterly devastated, I should've had only one year to graduate. I met so many students in the same boat. CSU accepted them and their credits, then "another department" says they aren't transferrable, so you have to re-take all of those classes!! It seems to be the protocol here. I even knew of at least FIVE students who were about to graduate and found out classes they took at CSU won't count for credit all of a sudden!!! I was only there one year so I didn't even know that many people! They keep getting away with this because they can. I spent more time arguing with admissions then I did in class or doing homework. I even got someone very very high up in the school system to listen to me, but thats where it ended, they still wouldn't accept transfer credits or refund tuition. They ignored me after one meeting. I even went to a lawyer and they said I had a case, but would cost me an arm and a leg. Save yourself from a bad education and hassle and just go somewhere else for school. Infact, don't go to any State schools, the bureaucracy is hell and education mediocre at best.
Female
Nov 08 2013
Biology
Much too easy to get in. I'm in class with people who can't even function at the basic levels.
SAT: 1970 Male
Oct 15 2013
Electrical Engineering
If you are a transfer student and have a low GPA I would recommend retaking classes at a community/jr college to increase gpa to about a 3.0.
ACT: 21 Male
May 07 2013
Computer Engineering
Anyone who can wipe their ass can make it into this school.
ACT: 32 Male
Apr 01 2013
Physical Therapy/Exercise Science
I had A's and high B's in high school. I was a very active student; as I was a part of cross country(2yrs), basketball(4yrs), and track and field (4yrs). I wrote for the school/town paper for four years. I was a leader for the yearbook. I took many art classes and higher educational classes. I was in student government, fellowship of christian athletes, and many other clubs. And I was able to pay for school.
ACT: 23 Male
Sep 02 2012
Other
Be yourself. Take thirteen credits at a community college to get your feet wet and transfer in. So far my classes at CSU have been easier than any of my classes at the community college, but then you know what to expect.
Male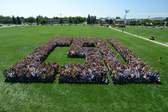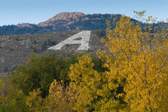 Similar Colleges by Education Quality