Indiana University Bloomington
Your Chances at IUB
(on ACT score alone)
Your Chances at IUB
(on SAT score alone)
Men

Women

# Applicants

16,067

19,151

# Admitted

11,491

13,964

% Admitted

71.5%

72.9%

% Overall

72.3%
Nov 08 2014
Finance
There are people here with sub-1000 SAT scores (including the writing section). Don't bother applying if you want a decent education.
SAT: 1400 Male
Sep 23 2014
Accounting
You can be brain dead and get in. It ain't that hard, people.
ACT: 29 Female
Jul 25 2014
Political Science
I had pretty solid ACT and SAT scores (30, 1400), but an average GPA in high school (3.5 weighted). I had some decent extracurricular involvement in my high school speech team and newspaper. I applied to Northwestern and UNC-Chapel Hill and was rejected.
ACT: 30 SAT: 1400 Male
May 06 2014
Economics
Getting into IU is not hard. Get a 3.3 in high school and a 1600 SAT and you're golden. I went here because of the automatic scholarships - unfortunately discontinued - and the cheap in-state tuition.
SAT: 2200 Male
Mar 24 2014
Computer Science
In terms of how I got into IU, my story is pretty unusual. I didn't study all throughout high school, and didn't even consider college. Then I decided to apply everywhere in Indiana and got in. So, in my case, no special tricks were performed to secure enrollment at IU. It's not exactly difficult to get in, so this should be no surprise. As a reference, I got in with a high school GPA of 3.5 and a 24 ACT. So not terrific, by any means. Furthermore, my IU GPA is about 3.1, so someone with average-to-low-average standardized test scores can thrive here if they put in the effort.
ACT: 24 Male
Nov 19 2013
Journalism
I applied. I got in. I don't even remember the application. There was no essay. I would say - avoid it if you can. I'm sure most schools would be much more fun. But my problem is less with IU and more a problem university in general. If I could do it all over again - I wouldn't. I would skip it all together and go straight to portfolio school for advertising. I also love the idea of a theatre conservatory, but no one will ever convince me that university functions with the student in mind. They don't. At least not anymore - it's about the administration. Degrees are designed to take your money. It's shit on a plate and we are supposed to eat it in hopes that we will get a job in the future. But in the current economy - it's worthless. I believe this more now than ever before. It's a once in a lifetime experience, so if you don't feel up against a deadline to "launch your life" so to speak - go. If someone else is paying for it that is.
Male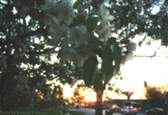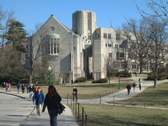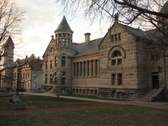 Similar Colleges by Education Quality