Your Chances at
(on ACT score alone)
Your Chances at
(on SAT score alone)
Mar 19 2014
Political Science
I worked really hard on my grades and I took difficult courses. It's not enough to simply take easy classes and get "A" in those. Challenge yourself as much as you can. I also recommend you do what you love. Knox is full of quirky people who do what they love. I suggest you start now.
Female
Feb 26 2014
Philosophy
I made sure to maintain a good GPA throughout my high school years. I would not recommend waiting till junior year to strengthen that, Knox as well as other colleges want to see consistency. In terms of my test scores, I decided not submit them, but I would recommend trying to score as high as you potentially can because there is scholarship money out there for you. One of the most important components of your application is your essay. Make sure to take this component seriously as well as have it proofread. It is important to be the best overall student that you can be, and there can be a financial incentive in that too.
Female
Feb 26 2014
Perfomance Arts
Things are a little different as a transfer student, but Knox looked at most of the same things that colleges look for when you're first applying. To get in, I really just tried my best in school and made sure that I made an effort in all my places. We can't do perfectly in every subject, but having at least one subject that you really excel in is a good start. Knox is really interested in academically vigorous students who have diverse interests. They really pride themselves on being a school with really high achieving students who are unique in their own way. They also pride themselves on having students who have really diverse interests in terms of majors. I guess for the most part, Knox really loves students who are passionate about what they do.
Female
Jan 09 2014
English
In order to get into Knox, I filled out the application as honestly as possible, expressing myself through my answers to questions. I would just recommend that students be themselves with their applications. As far as things to do in high school to get in, try to get out there and be involved while still focusing on your studies. Knox likes well-rounded individuals who have a passion for learning.
ACT: 32 Female
Oct 25 2012
Undecided
I applied as a junior in high school and got in; my ACT score was 31, but that was only required for early admission. Basically, if you want Knox to want you, it isn't that hard; have average or better grades, and be a free-thinker, and they'll admit you with a hearty scholarship on top.
ACT: 31 Female
Oct 01 2012
Other
I was involved in a fair amount of extracurriculars in high school, and I had a fairly high GPA. I think the best option is just to be well-rounded. That will get you much further than only having one focus.
ACT: 23 Female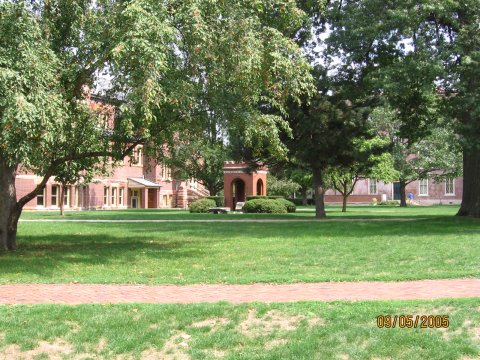 Ranking Similar Schools by Education Quality