The Memphis College of Art
Your Chances at MCA
(on ACT score alone)
Your Chances at MCA
(on SAT score alone)
Dec 29 2009
Art & Design Department
It is easy to get in. I got a scholarship out of high school but I knew some people that just paid and they got accepted.
ACT: 28 Male
Apr 26 2009
Art & Design Department
All you have to do to get into MCA is pay the tuition. They will accept any idiot off the street, as long as the idiot can pay the tuition, which in turn pays the professors' and administrators' salaries.
This is the worst MAT program in Memphis. Do not waste your money!

Female
Mar 07 2009
Unknown
Portfolio. Strong portfolio and consistent grades.
ACT: 30 SAT: 2090 Female
Sep 03 2008
Fine Arts - Painting/Sculpture/Photography/etc
Getting in was easier than baking jello. Just meet with an admissions person and they'll take care of the rest. And there's no application fee if you ask (just ask).
ACT: 21 SAT: 1250 Female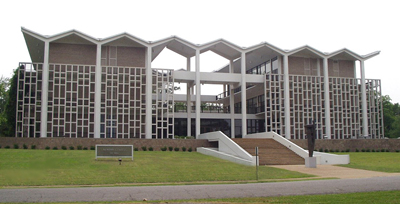 Ranking Similar Schools by Education Quality