Pensacola Christian College
May 09 2014
Education
It is very easy to get into PCC. But why would you want to?
Female
Feb 21 2014
Religion/Religious
Getting in was not hard. They have you spend in a lot of documents, but the acceptance rate is high. They are very organized and the process is very smooth once you are actually accepted.
Female
Oct 25 2013
Pharmacy
I had a pulse and paid the tuition, that's how I got in.
Male
Sep 08 2013
History/Histories (art history/etc.)
Its easy. Apply and say you believe in Jesus. No requirements. Hence the abundance of overly-qualified intellectuals and extremely under-qualified morons.
SAT: 1260 Male
May 16 2013
History/Histories (art history/etc.)
Don't worry too much about getting in. PCC will take anyone with money, regardless of your grades, regardless of whether or not you even have a high school transcript or even a diploma or GED.
Female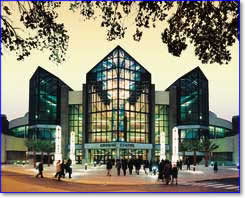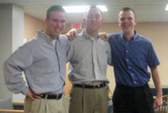 Similar by Education Quality