Texas State University San Marcos
Your Chances at none
(on ACT score alone)
Your Chances at none
(on SAT score alone)
Jun 25 2013
Art & Design Department
There was no trouble getting accepted. I was just below the 50th percentile in high school, an SAT score of 1710, and a very solid essay. I was accepted as an exploratory major and changed it to nursing during orientation.
SAT: 1710 Female
Jan 29 2013
Political Science
Trust me dont go to Texas state unless u are a liberal with an IQ of 68+-
Male
Jan 28 2013
Undecided
I just applied to get in and got in. I went to a junior college for a semester, then went to two other universities before I got here and had good grades at all of them. I don't think it's a very tough school to get into, but it seems tough to get out of. Though, I heard they're raising the requirements because it's growing too fast.
Male
Oct 17 2011
Physical Therapy/Exercise Science
Like most universities, Texas State likes to see well-rounded individuals. This includes plenty of service/ volunteer hours, around the previous years freshman class average GPA, above average SAT and/or ACT scores, and some well constructed/worded essays.
Personally, I didn't have the best grades my freshman - junior years in high school, but was involved in many extra curricular activities and had loads of volunteer hours. I was also able to make straight A's my senior year, - in upper level classes - which showed that I had gotten my 'shit' together.
There are many things that make up a well-rounded student/individual. If you are concerned about not meeting the requirements for admittance, you should talk to an advisor at the school you're looking at and ask them what you can do to make yourself more appealing to the university in order to up your chances of getting in.

ACT: 24 Female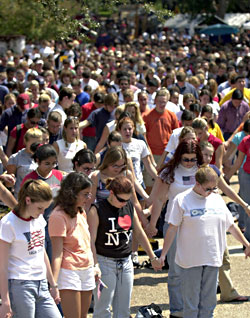 Ranking Similar Schools by Education Quality