Texas State University San Marcos
Your Chances at none
(on ACT score alone)
Your Chances at none
(on SAT score alone)
Men

Women

# Applicants

6,079

8,799

# Admitted

4,474

7,056

% Admitted

73.6%

80.2%

% Overall

77.5%
Jun 26 2014
Political Science
Do well on your SAT and be in the top 20% of your class
SAT: 1580 Male
May 08 2014
English
I had good grades, but I didn't make it into the top ten percent of my class. My SAT scores were fairly good, so I got automatic admission. If your grades suck, work on your SAT score, and vice versa. Either will get you in. It's not super hard to get in so don't stress about it, but I have known people who were rejected so don't completely slack off.
Female
Jun 25 2013
Art & Design Department
There was no trouble getting accepted. I was just below the 50th percentile in high school, an SAT score of 1710, and a very solid essay. I was accepted as an exploratory major and changed it to nursing during orientation.
SAT: 1710 Female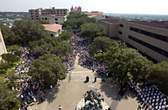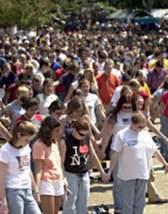 Similar Colleges by Education Quality